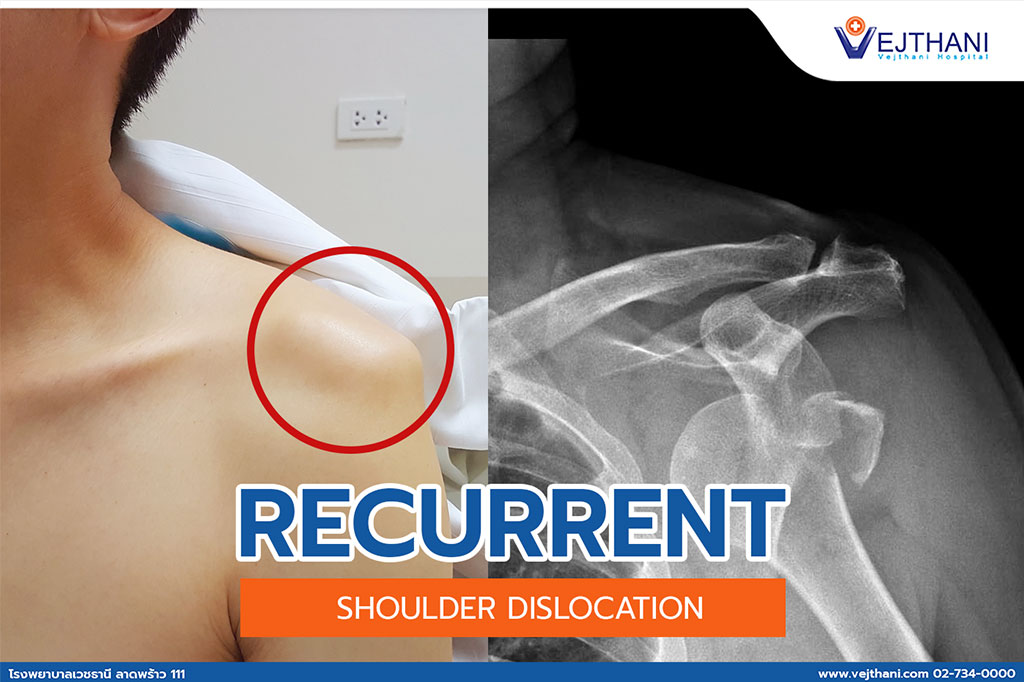 Dislocated shoulder is a common disorder caused by a fall or bumping while playing high-impact sports, that causes the upper arm bone to pop out of the cup-shaped socket of the shoulder blade.
High-impact sports that tend to cause dislocated shoulders are football, rugby, boxing and sports that require arms lifting above the head, such as tennis, swimming and gymnastics. Shoulder joint has the highest risk of being dislocated compared to any other parts of the body. It may cause severe pain to the extent where the patient can no longer move the arms.
When "Shoulder is dislocated" the joint should not be pushed back to its place by the patient. Instead, first aid should be performed with a cold compress before rushing the patient to the doctor.
The patient will be given a pain reliever at the hospital and the doctor will push the joint back in. The patient will be given a shoulder brace. Then physiotherapy is recommended to strengthen the muscles around the shoulder.
However, a problem that is frequently found is "recurrent shoulder dislocation". It mostly occurs because of a torn disc inside the shoulder. Even a slight bump can cause recurrent dislocation in some patients.
For those who have recurrent shoulder dislocation, the doctor's recommendation is a surgical treatment to repair the torn disc by attaching the disc back to the bones. This is to prevent shoulder from dislocating repeatedly.
Although shoulder joints are located deep inside, they can be reached with a surgical technique available today, called "shoulder arthroscopy". In this minimally invasive surgery, a hole is cut open with a small incision resulting in minimum effect on the tissues. The patient will have a faster recovery and gain back the range of motion with stability.
The treatment prevents recurrent shoulder dislocation, so the patient can use the shoulders normally or get back to their physical activities as before.
For inquiries, or to make an appointment, inbox us or call our English hotline at +66 (0) 85-223-8888 or email [email protected]
Readers Rating

Rated 4.1 stars




4.1

/ 5 (

Reviewers

)

Excellent
---