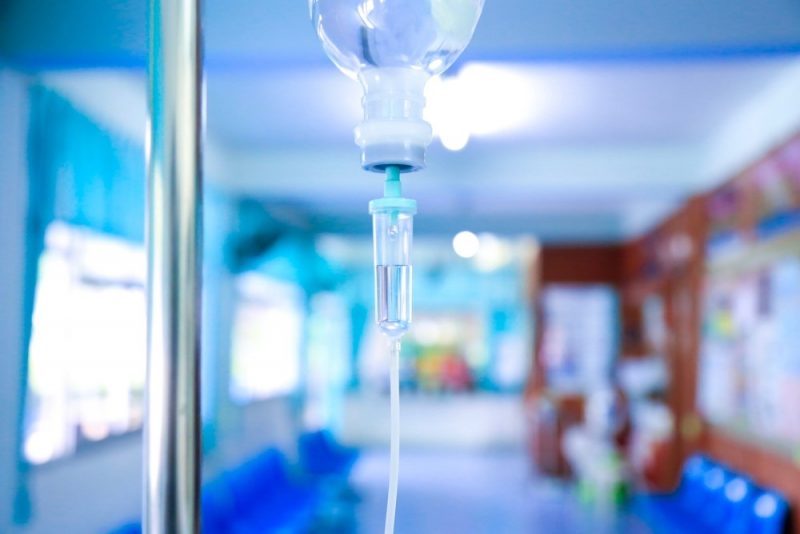 Chemotherapy is a Powerful Weapon
Vejthani Hospital in Bangkok uses chemotherapy as one of the weapons in its arsenal to battle cancer. This vital weapon is just one facet of an increasingly successful campaign in the war against cancer.
It used to be that a diagnosis of cancer was a death sentence. It would disrupt people's lives as they dealt with the thought of imminent death. It would tear families apart and cause emotional and financial hardship.
It's still a serious diagnosis that demands immediate action against what can be a life-threatening disease. But increasingly, a diagnosis of cancer is thought of as a treatable disease if caught early in its progression. One of the weapons that has turned this once absolutely fatal disease into a treatable condition is the use of chemotherapy as a method of treatment.
The creation of new and different drugs used in chemotherapy have given doctors different options in how they can be used throughout the course of treatment. The availability of different drugs helps ensure that the cancer doesn't become resistant to a single drug, and therefore becomes untreatable.
Different Uses of Chemotherapy
Chemotherapy can be used before surgery to reduce the size of a tumor and make the procedure less invasive and increase the chances of total removal of the tumor. This type of use is called neoadjuvant chemotherapy.
After surgery, chemotherapy is used to help kill all cancer cells that are still remaining. This is called adjuvant chemotherapy. The drugs that are used treat the whole body, as they are injected into the bloodstream. Using them in an adjuvant capacity makes sense as they detect cancer cells that surgery may have missed.
Different Goals of Chemotherapy
There are also different goals in administering a course of chemotherapy. If the cancer is diagnosed early enough, drugs may be all that's needed to cure cancer forever by completely killing all the cancer cells in the body.
Controlling the cancer is another use for chemotherapy. If the tumor is too advanced to hope for a cure, the use of drugs can keep the disease from advancing any further and provide the patient with somewhat of a normal life.
In palliative chemotherapy, the cancer is too far advanced to control. Drugs are used to offer the patient a better quality of life in the time remaining or ease the pain that cancer can cause in certain areas of the body.
One of an Arsenal of Weapons
In modern medicine, chemotherapy is just one of an arsenal of weapons in fighting cancer. The use of surgery, radiation therapy, hormonal therapy, and stem cell transplantations are just some of the other methods oncologists have at their disposal to battle this serious disease.
The oncologists at Vejthani Hospital in Bangkok can determine the right choice of weapons to use in fighting your specific type of cancer. If you've been diagnosed with cancer, schedule a consultation at Vejthani Hospital to explore all your options in giving you the best chance of fighting and ultimately winning your battle.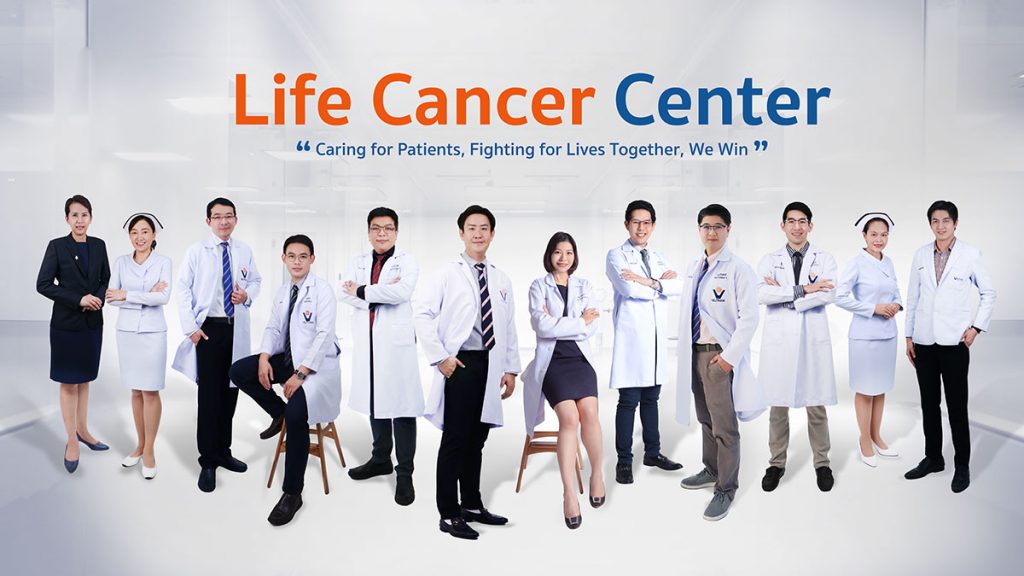 Readers Rating

Rated 5 stars




5

/ 5 (

Reviewers

)

Spectacular
---