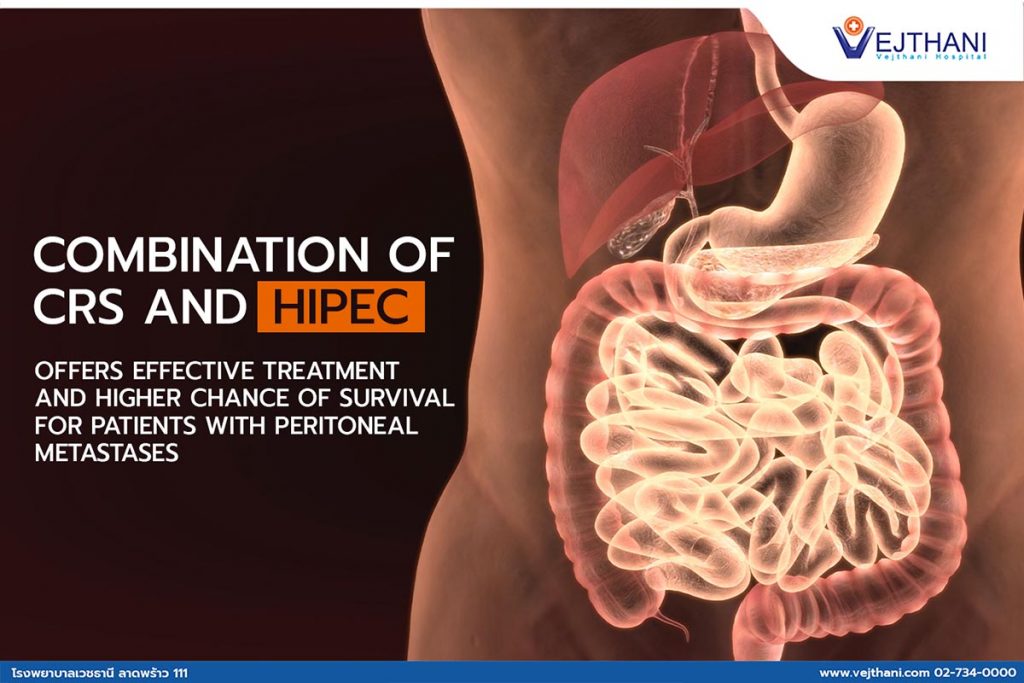 "Metastatic cancer" is an illness that no one would wish to experience, nor would they want their loved ones to go through it. Patients may feel hopeless and assume there is no cure for the disease. However, a treatment option is available in the form of an advanced technology known as HIPEC, combined with CRS. This treatment method has shown to effectively treat peritoneal metastases, or cancer that has spread to the abdominal cavity, and improve the chances of survival.
According to Dr. Natchadol Kittiwararat, a medical oncologist at Vejthani Hospital, traditional treatment for metastatic cancer in the abdominal cavity involves intravenous chemotherapy, which distributes drugs throughout the body to kill cancer cells. However, this approach is ineffective in reaching cancerous tumors that have metastasized in the abdomen. Additionally, chemotherapy traveling through the bloodstream may not be strong enough to eliminate a large number of cancer cells. Therefore, a combination of Cytoreductive Surgery (CRS) and Hyperthermic Intra Peritoneal Chemotherapy (HIPEC) has been developed to treat peritoneal metastases and increase the survival chances of cancer patients.
HIPEC is a two-step procedure that uses heated chemotherapy drugs to destroy microscopic cancer cells in the abdominal cavity. Chemotherapy will be heated to 42.5 degrees Celsius to ensure maximum contact with tumor surfaces. HIPEC must be done after CRS has been performed.
Dr. Worapong Anuponganan, a general surgeon at Vejthani Hospital explained that CRS is the surgical removal of all visible metastasized tumors, intending to remove as many tumors as possible. Smaller tumors that are less than 2.5 mm may be left as they are because they can be destroyed by heated chemotherapy. Most CRS involves the removal of the organs that have tumors attached and the dissection of the abdominal lining covering internal organs, making it a lengthy procedure that can take at least 6 hours. HIPEC is then administered to the patient after CRS to circulate chemotherapy drugs in the abdomen, which takes an additional 60-90 minutes.
Metastatic cancers in the abdominal cavity that can be treated with a combination of CRS and HIPEC include appendix cancer, ovarian cancer, colon cancer, stomach cancer, pseudomyxoma peritonei, and peritoneal mesothelioma. However, the CRS-HIPEC procedure has certain safety indicators, and it is recommended that patients consult with their doctor to have a clear understanding of the procedure and choose the best option for their needs.
For further information, please contact Life Cancer Center,
Vejthani Hospital. Call 02-734-0000 Ext. 2720    
English hotline: (+66) 8-522 38888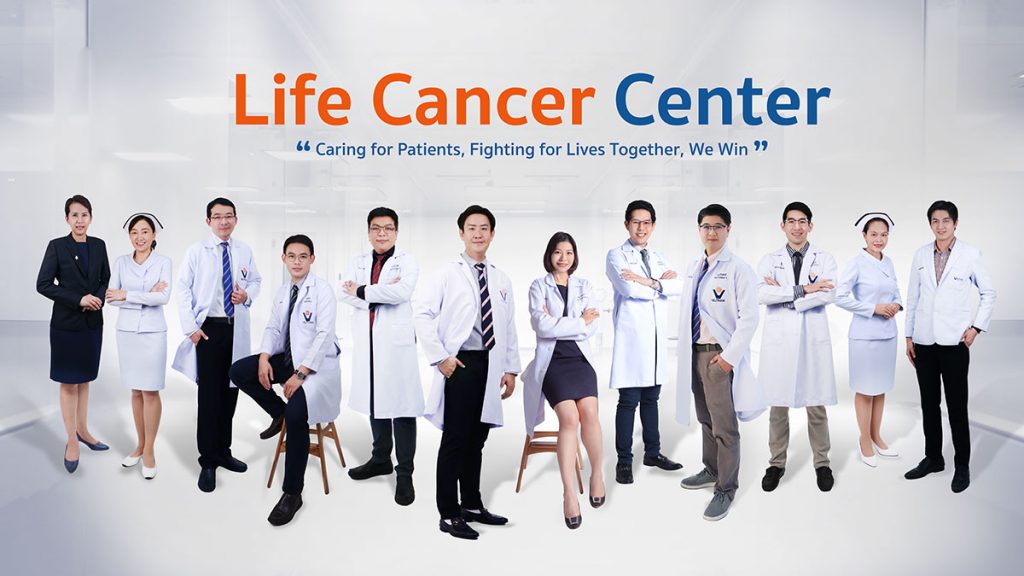 Readers Rating

Rated 4.1 stars




4.1

/ 5 (

Reviewers

)

Excellent
---