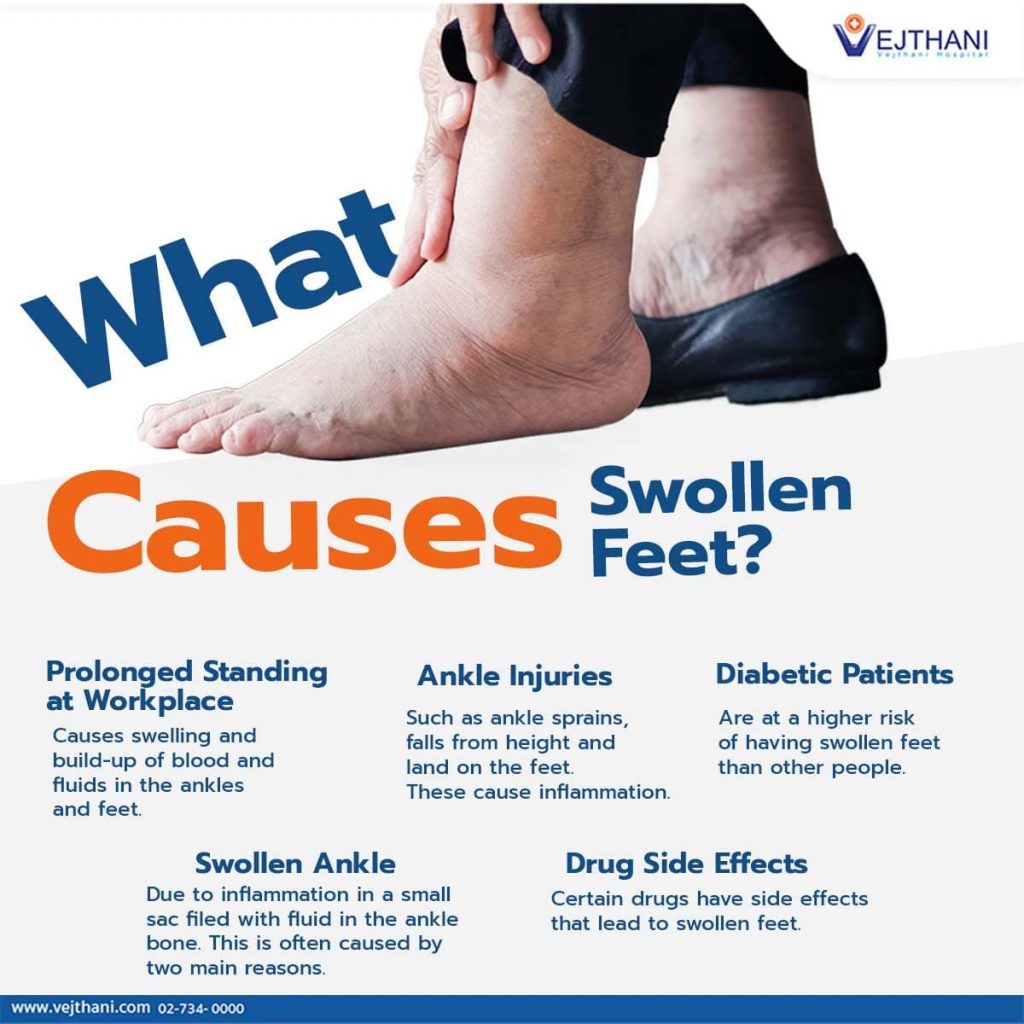 Sometimes the condition goes away on its own without treatment, but in certain cases, it can be a sign of other serious diseases.
Prolonged Standing at Workplace
Calf and ankle muscles are not used while standing for a long time during working hours. This may lead to a build-up of blood and fluids in the ankle and feet which causes swelling.
Ankle Injuries
Causes of ankle injuries could be from ankle sprains and falls from height and land on their feet. These cause inflammations in the ankle tendons, skin and muscles. The inflammations can be treated with cold packs. Apply it for 10 minutes per hour, or compression bandages can help reduce swelling. The bandage is wrapped from the toe to the tendon. The bandage should not be too tight. However, if you suspect the swelling is caused by broken bones in the foot, see a doctor immediately.
Diabetic patients are at a higher risk of having swollen feet than other people.
Swollen ankle due to Inflammation in the small sac filed with fluid in the ankle bone
There are two main causes of this disease.
Compression on the outside of the ankle bone from sitting cross-legged for a long time.
Shoes with edges that irritate or rub against the ankle, including pump shoes that have unsuitable shapes for the feet or even boots.
Drug Side Effect
Certain drugs have side effects that cause swollen feet. If you frequently have swollen feet, consult a doctor or pharmacist who has prescribed the drug.
For further information, please contact Orthopedics Center, Vejthani Hospital. Tel. 02-734-0000 Ext. 2298
Readers Rating

Rated 3.8 stars




3.8

/ 5 (

Reviewers

)

Excellent
---