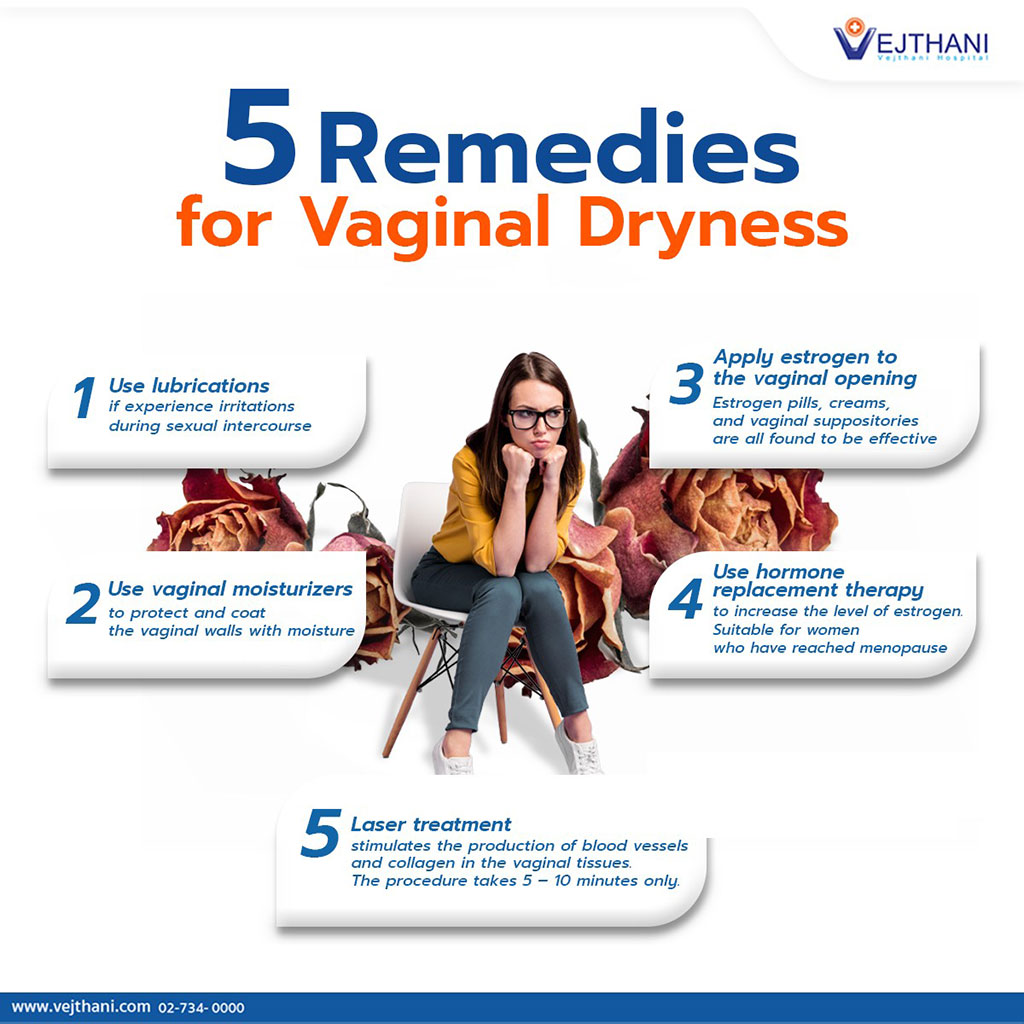 Vaginal dryness can be commonly found in women who are in perimenopause, which happens due to the reduced estrogen levels in the body as they age. As a result, vaginal lubrication is decreased, causing the lining of the vagina to be dry and lose its natural moisture.
The followings are the remedies for Vaginal Dryness
Use lubrications if experience irritations during sexual intercourse. Apply the lubricant around the vaginal area or the male genital.
Use hormone replacement therapy to increase the level of estrogen in the body. This is suitable for women who have reached menopause.
Apply estrogen to the vaginal opening. Estrogen pills, creams, and vaginal suppositories are all found to be effective. However, the use of these medications should be under the supervision of a doctor.
Use vaginal moisturizers to protect and coat the vaginal walls with moisture. The substance comes in water-based, gel, and tablet forms.
Laser treatment stimulates the production of blood vessels and collagen in the vaginal tissues. It takes only 5 – 10 minutes to restore moisture back in the vagina. The treatment protects and prevents the decrease of estrogen. Laser treatment is safe, painless, and not a surgical procedure.
Vaginal dryness often causes irritations and soreness in the wall of the vagina, resulting in bacterial infection or vaginal yeast infection. If experiencing vaginal dryness, it is recommended to consult a doctor to receive proper treatment from an early stage.
For more information kindly contact
Women's Health Center
Call. 02-734-0000 Ext. 3200, 3204
Readers Rating

Rated 2.3 stars




2.3

/ 5 (

Reviewers

)

OK
---