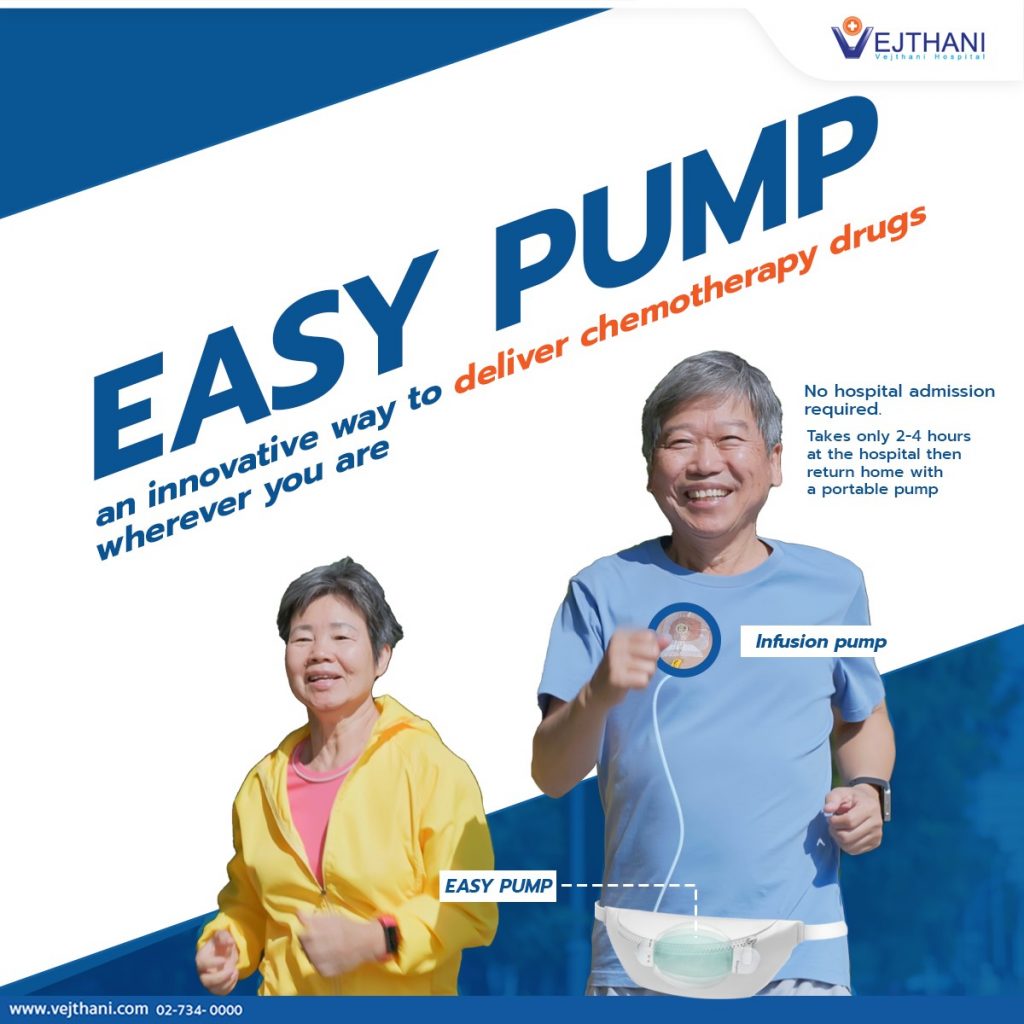 When delivering chemotherapy drugs to patients with gastrointestinal cancer such as, colon cancer, stomach cancer or pancreatic cancer, patients are required to stay at the hospital for at least 3 days and 2 nights because 1 session of chemotherapy takes continuously 48 hours to deliver. Generally, patients with stage 3 or metastatic gastrointestinal cancers need chemotherapy at least every 2 weeks for a total minimum of 12 sessions, depending on the stage of the disease.
Easy pump is an innovative way to deliver chemotherapy drugs through a portable infusion pump. It is a new form of administrating chemotherapy. The first application requires insertion of a peripheral venous catheter. To receive the drug into the bloodstream, patients need to be at the hospital for only 2-4 hours before going back home with a small pump.
Two days later after the drugs in the pump runs out, patients need to revisit the hospital to have the catheter removed. This prevents cancer patients from repeatedly getting hurt by needle pricks which helps reduce problems with fragile blood vessels. Aside from that, patients have the choice to take the pump at home and carry on with their daily routine without having to stay in the hospital. Easy pump, therefore, is not an obstacle for cancer patients to live their normal lives.
For more information, please contact
Life Cancer Center +66(0)2-734-0000 Ext. 2720
+66(0)85-223-8888 (English Hotline)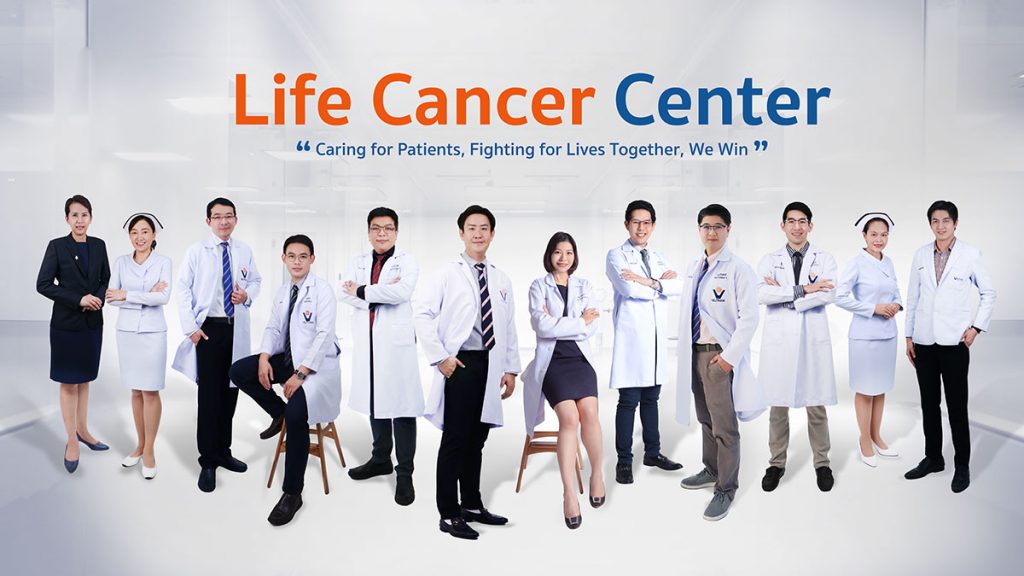 Readers Rating

Rated 4.4 stars




4.4

/ 5 (

Reviewers

)

Outstanding
---