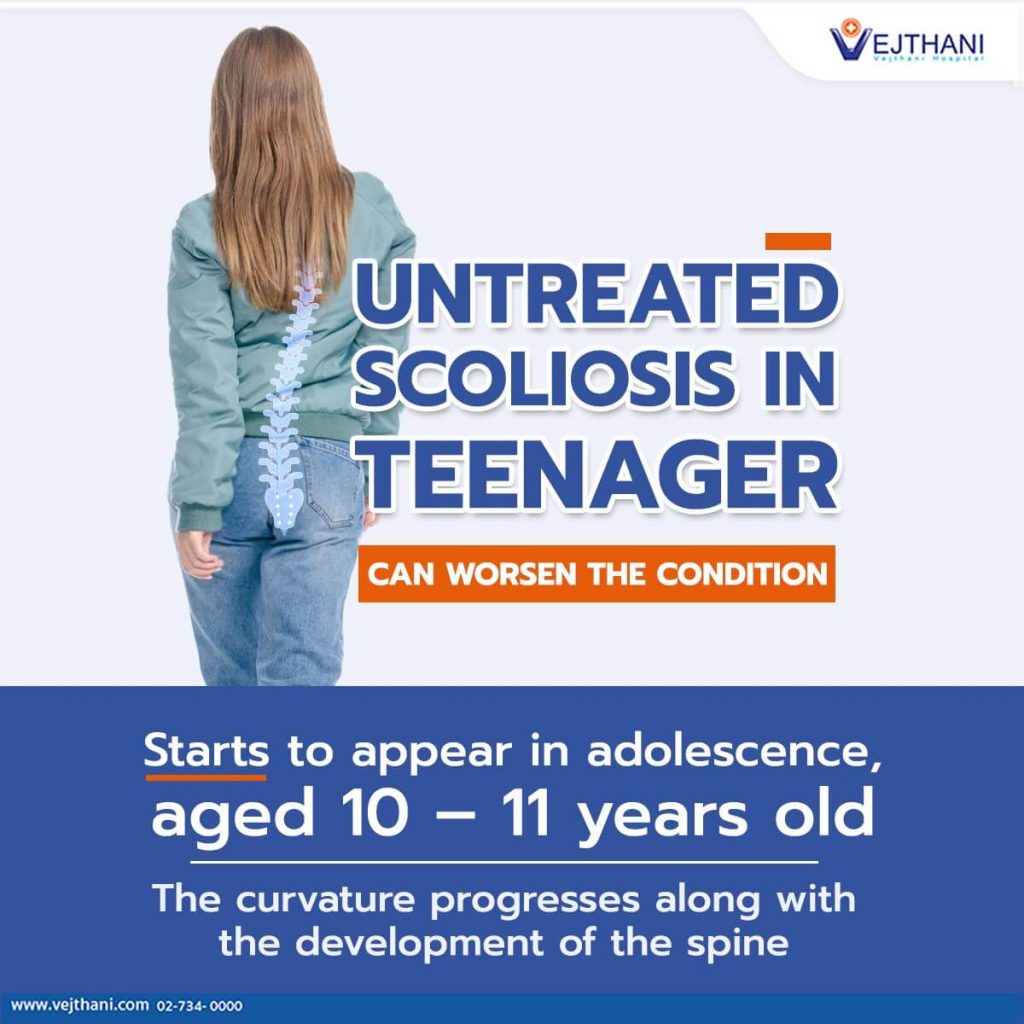 "Adolescent Idiopathic Scoliosis" is fairly a common spinal deformity that can be found often. However, the exact cause of the condition is still unclear in present days.
Symptoms of scoliosis start to appear in adolescence, aged 10 – 11 years old and the curvature progresses along with the development of the spine. In other words, the condition of scoliosis will gradually worsen..until the spine stops growing, or when height stops developing.
Although scoliosis is not an urgent disease, it may have an impact on the patient's emotional state. Because patient's personality could be affected. When children engaged in various activities, insecurity will start to play its role. Some children will be under stress and isolate themselves from the rest of the group during school activities.
Thus, if patient is suspected of having scoliosis or coincidently detected in lung x-ray report, doctors suggest further investigations such as an x-ray of the spine for a proper diagnosis to be certain whether the patient has scoliosis or other condition. The degree of the curvature will be measured during the diagnosis. The treatment therefore can begin from an early stage.
Early diagnosis of scoliosis and prompt decision to receive treatment always lead to a better result, especially in younger kids. Leaving the condition untreated may cause bad posture and affect the patient's mental health. There are several treatment options that can fit the patient's clinical status, including physiotherapy and surgical procedures.
For more information, please contact
Spine Center
Call +66(0)2-734-0000 Ext. 5500
Or +66(0)85-223-8888 (English Hotline)
Readers Rating

Rated 5 stars




5

/ 5 (

Reviewers

)

Spectacular
---