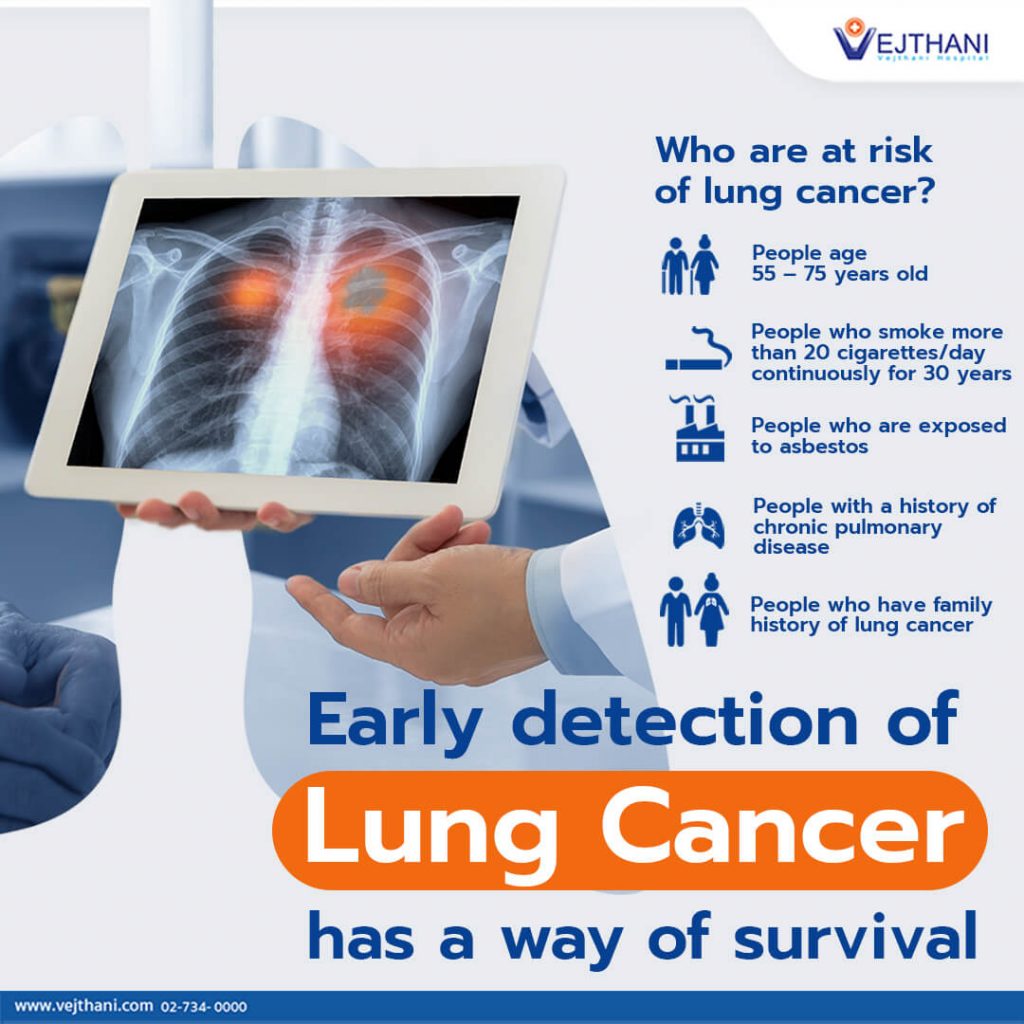 "Lung cancer" is considered as one of the most detected cancers that have taken plenty of people's lives in Thailand. This is because the first stage of lung cancer is often asymptomatic. By the time the symptoms show through, the cancer progresses to the later stage. Doctors therefore, recommend those who are at risk of developing lung cancer to undergo screening tests with Low Dose CT scan.
The following people are at risk of developing Lung Cancer
People age 55 – 75 years.
Those who smoke cigarettes more than 20 rolls per day continuously for 30 years or 40 rolls a day for more than 15 consecutive years. As well as those who were chain smokers and have quit not longer than 15 years.
Long-term exposure to asbestos is also another risk factor.
People with a history of chronic pulmonary disease
People who have family history of lung cancer
If lung cancer is found at an early stage and treatment begins from the start, the disease can be completely cured. However, if the condition is left untreated, letting a lump or a spot in the lungs grow will cause the cancer to spread severely, which will increase the difficulties in treating the disease and eventually becomes life-threatening.
For more information, please contact
Life Cancer Center
+66(0)2-734-0000 Ext. 2720
+66(0)85-223-8888 (English Hotline)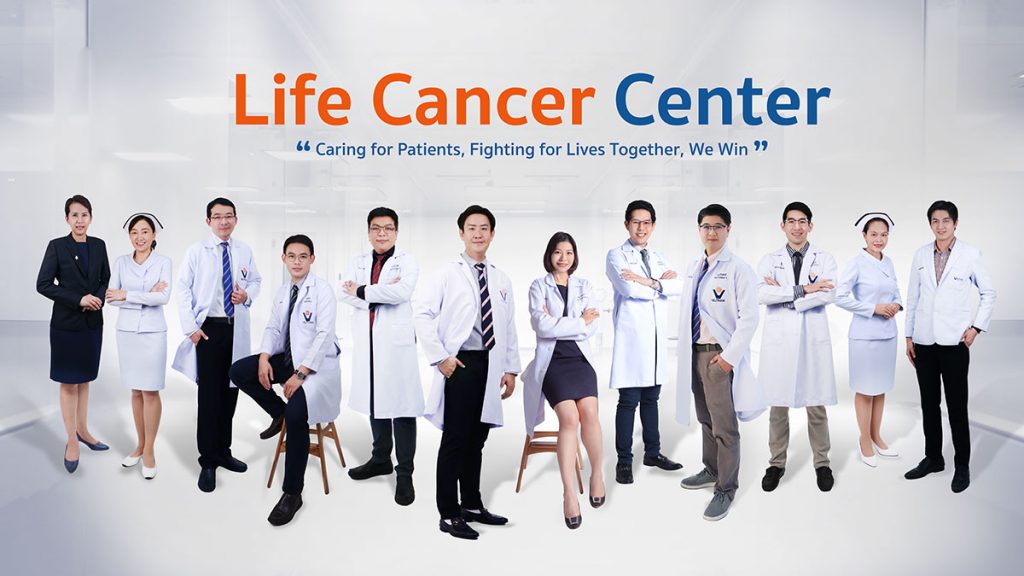 Readers Rating

Rated 4.5 stars




4.5

/ 5 (

Reviewers

)

Outstanding
---