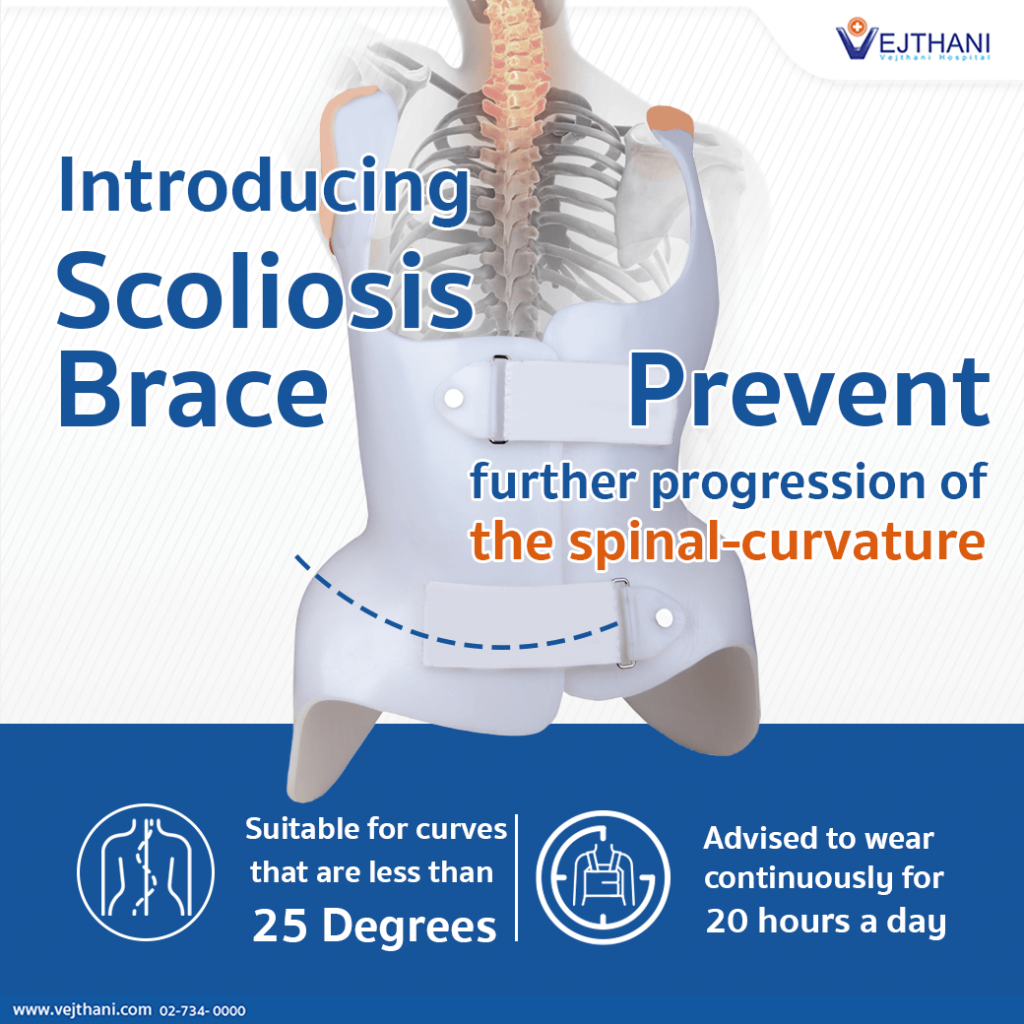 When it comes to the topic of treating scoliosis, many of us tend to perceive surgery as the only option available. However, that is not always the case. Upon consultation with a doctor regarding the disease, the specialist will advise the patient for a spinal x-ray to diagnose and assess the severity of the spinal curvature. Also do a physical examination to identify the degrees of the deviation of spine and a neurological examination to determine the function of nervous system. Then a suitable treatment option will be considered by an experienced specialist for each patient.
For patients who are in mild or moderate stage of scoliosis or the curve is at around 25-45 degrees, they are recommended to wear a close-fitting brace, which is specifically designed for certain individuals to control the curve from worsening. For the brace to work effectively in preventing the progression of the curve, it should be worn continuously for about 20 hours a day. After the bracing treatment has started, follow-up appointments will be made to assess the curvature of the spine and regularly adjust the angle of the brace.
Usually, the scoliosis brace should be worn until the spinal cord stops growing. To make sure the spinal curve will not deviate further, for those who have uneven shoulders or back pain with an undetected cause, are concerned about having scoliosis, it is strongly recommended to consult a specialist. The earlier scoliosis is detected, the easier it would be to treat and surgery will not be needed.
For more information, please contact Spine Center, Vejthani Hospital (+66)2-734-0000 ext 2811 or (+66)85-223-8888 (English Hotline)
Readers Rating

Rated 2.8 stars




2.8

/ 5 (

Reviewers

)

Good
---