Something You Might Overlook: From Abnormal Menstruation to Scarless Uterus Removal
Abdominal cramp, period pain or abnormal menstruations are seemed to be common for all women.
But, the truth is the symptoms mentioned can be a sign of surgical required gynecological diseases such as myoma uteri, endometriosis, ovarian tumor, fibroids and more.
It's a relief for many women who are concern about a surgery that modern technologies combine with doctor expertise can make any operation easier and more precise. Moreover, there's a technique that leaves no scars on a women's body especially for esthetic concern.
Ms. Nutthanicha Worawannaseth or Khun Lucky, Human Resources Director, one of the leading company in Thailand has observed an abnormality in her period for a few months with no warning sign. Surprisingly, her diagnosis found three tumors inside her uterus, so she decided to undergo the uterus removal surgery by a unique technique called Scarless Laparoscopic Hysterectomy.
Menstruation Abnormality
Khun Lucky shared her personal experience that "I had light menstruation flow with mild abdominal cramp which is unusual because I never had pain during my period before.
"Short time later, I decided to seek medical care at a hospital to diagnose my condition and found three tumors in my uterus; then I went back to do some research before getting surgical treatment."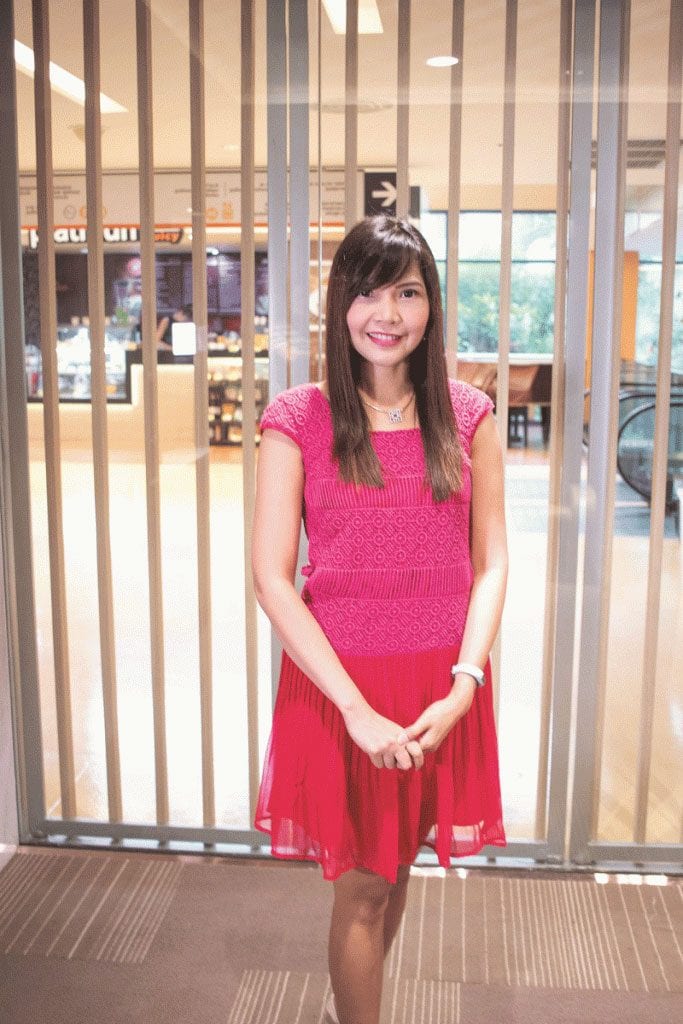 Alternatives for the Best Decision Making
"I have gone through details about Uterine Fibroid until I found various techniques of Hysterectomy and Scarless Laparoscopic Hysterectomy; Abdominal Hysterectomy, Vaginal Hysterectomy, and Scarless Laparoscopic Hysterectomy."
"As a woman, I have a concern about beauty issue, and it would be frustrated if I have a scar on my body as well as the faster recovery. The most interesting procedure that may answer my needs is Scarless Laparoscopic Hysterectomy, and there are only few specialists can perform this technique."
"Right by the time, I found the information of Dr.Chutatip Poonsatta, Obstetrics Gynecologist specialized on Laparoscopic surgery who has well known as one of the trusted specialists performing a Scarless Laparoscopic Hysterectomy."
The Decision to Remove the Uterus
"I felt a lot more confident in this kind of operation after consulted with Dr.Jury. And then, I went through ultrasound and vaginal examination to confirm the location of tumors and the possibility to receive this operation."
"Luckily, my exam results allowed me to undergo the Scarless Laparoscopic Hysterectomy. The doctor added that my condition needs a total hysterectomy, it is a removal of the entire uterus and I will not be able to get pregnant or have menstruation afterward. I had no concern about these issues because of my age, and I had no plan on having a child so, I accepted the doctor suggestions."
Satisfy with the Surgery Result
"I was impressed with the surgical result" I felt no abdominal pain at all. It's like I haven't been through major surgery; its only left me with a feeling of being sleepy after operation. I felt that I made the right decision to receive this scarless surgery with Dr. Jury."
Self-Care and Observation for Woman
"Even I have always taken good care of myself, but due to my duty and lifestyle, I skipped some annual checkup. Having an abnormality in my menstruation called me up to see a doctor and knew that I had three tumors inside my uterus."
"I'd like to pass this to all women that the most important thing for women health awareness is to keep regulary health checkup and pelvic examination. If there is any abnormal symptoms even it seems to be an insignificant condition, you should seek medical advice for the proper diagnosis and further treatment. Also nowadays the medical technologies are so advanced that major surgery can be performed in a simple way and gives you a better result.
Readers Rating

Rated 5 stars




5

/ 5 (

Reviewers

)

Spectacular
---