A 14 year old Malaysian boy, post rheumatic valve repair done by Dr. Taweesak Chotivatanapong.
He was diagnosed having a Rheumatic fever at a young age. His life was just staying home and going to the hospital for treatment because of his condition.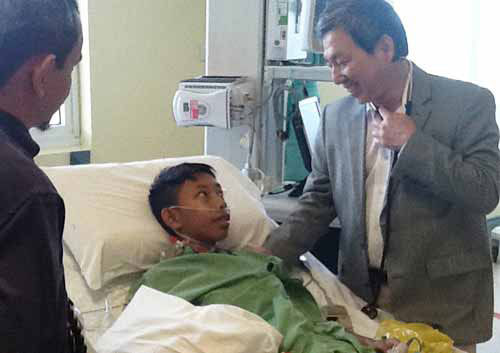 Rheumatic valve repair was recommended by Dr. Taweesak Chotivatanapong it has excellent outcome for the patient in terms of early and late mortality. Anticoagulation is tolerated with low risk of bleeding.
With the help of high end technology, the surgeon's skills they were able to give this boy a chance to live normally.
At present time he is living a normal life, doing his activities of daily living with his family and friends just like a normal boy can do.
---
Dr. Taweesak Chotivatanapong
Cardiothoracic Surgery
Vejthani Cardiac Center