Normally our body has white blood cells that are part of the immune system that destroy foreign cells, such as diseased cells, bacterial cells and viral cells. However, certain kinds of cancer cells have a mechanism that can protect themselves from being destroyed by white blood cells. Therefore, immunotherapy has been discovered to treat cancer by inhibiting that mechanism and boosting the immune system of the body or white blood cells to fight gainst cancer cells.
Although immunotherapy drugs have been given, if white blood cells do not recognize the cancer cells, they will not be able to carry out their tasks of destroying cancer cells. This is where Cancer Vaccine has come to play more vital role in treating cancer.
Cancer proteins that are obtained from a patient's tumor are extracted to produce a personalized Cancer Vaccine. Cancer Vaccine will help stimulate white blood cells to recognize and be ready to destroy the cancer cells of patients. When Cancer Vaccine is used in conjuncton with immunotherapy, it makes white blood cells to work even more effectively.
For inquiries, or to make an appointment, inbox us or call our English hotline at +66 (0) 85-223-8888 or email [email protected]
Vejthani Life Cancer Center provides comprehensive and holistic care and treatment by a dedicated Multidisciplinary Team comprising oncologists, surgeons, nurses, pharmacists, and nutritionists, with the use of advanced technologies and personalized approach. The entire team of professionals is involved in every aspect of the treatment that a patient needs to go through.
For further information, please contact Life Cancer Center,
Vejthani Hospital. Call 02-734-0000 Ext. 2720
English hotline: (+66) 8-522 38888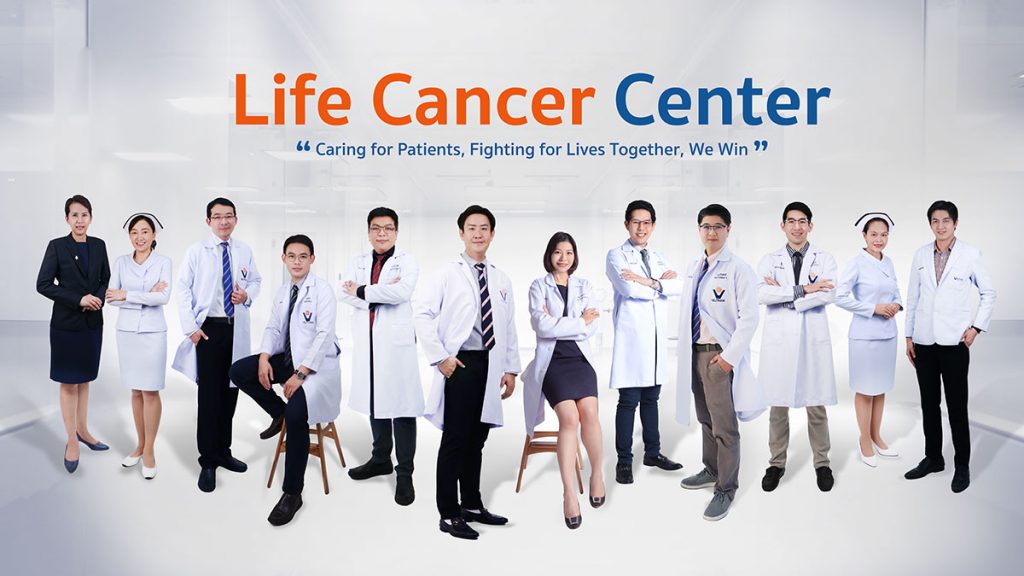 Readers Rating

Rated 3.9 stars




3.9

/ 5 (

Reviewers

)

Excellent
---