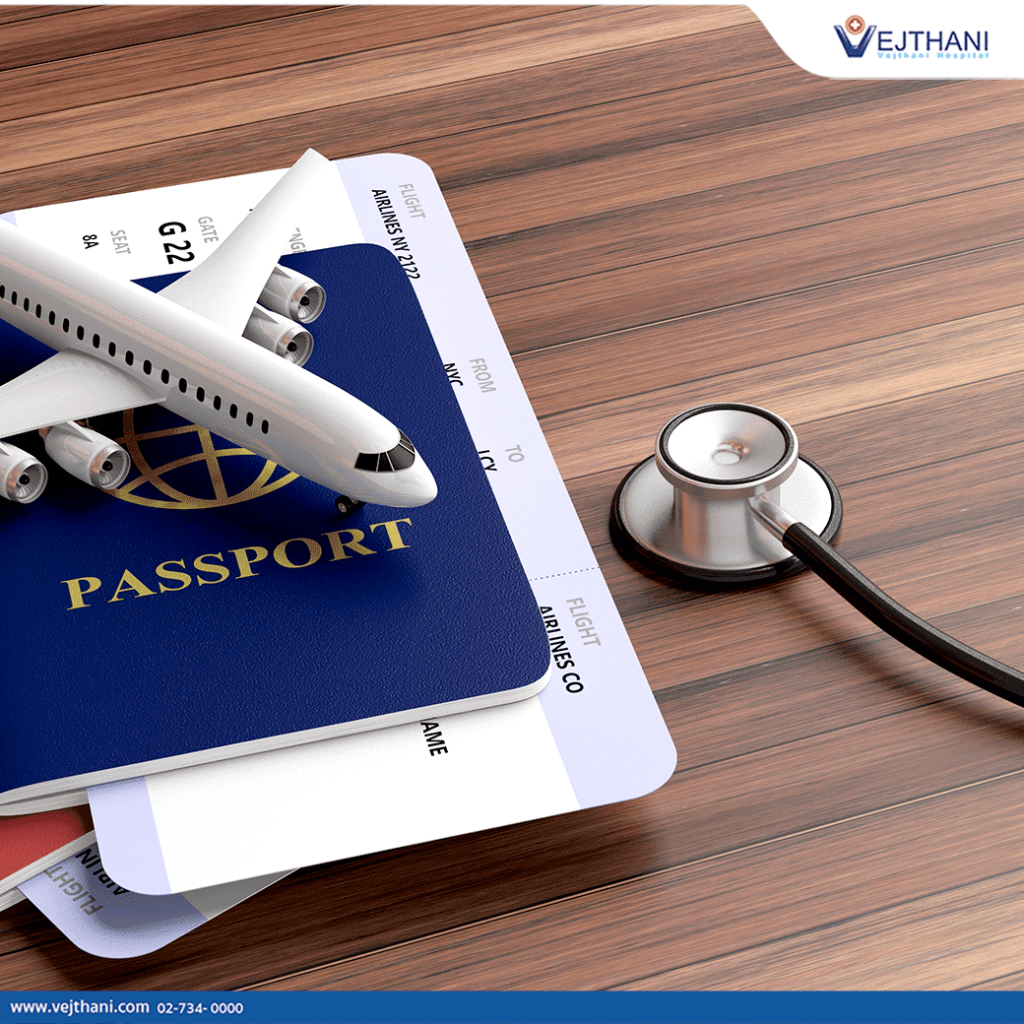 Vejthani Hospital is not only one of the top private hospitals in Thailand, but also one of the most popular hospitals for expatriates and medical tourists seeking medical care in Thailand. There are various features of our facilities, patient care, and expertise that make us a top choice.
Excellent Medical Care
Vejthani Hospital provides innovative health care services that meet international standards and are delivered with compassion and understanding to ensure that patients are comfortable throughout their visit.
Orthopedic Specialists
Vejthani Hospital specializes in providing comprehensive orthopedics care and services for those who have bone and joint problems. Our team includes the most highly regarded orthopedic experts and surgeons in Bangkok. All our experts are highly-trained and many have developed their skills through experiences in Thailand, the United States, and Europe.
Our prowess in treating musculoskeletal conditions has earned our hospital the nickname "King of Bones." We have dedicated centers specializing in specific orthopedic concerns, including the Vejthani Hospital Orthopedics Center, Total Joint Replacement Center, Spine Center, and Advanced Rehabilitation Center.
Our diversified teams of orthopedic specialists and surgeons, physical therapists, and occupational therapists are able to collaborate to address a wide variety of concerns and build effective treatment plans for any situation. Our specialists also use state-of-the-art technology to assist in providing the best treatments available.
Vejthani offers the most advanced orthopedic surgery and rehabilitative care in Bangkok. Our team provides holistic healthcare that ensures our patients fully understand their situation and the best options available to them. This not only ensures excellent quality care but a great experience for all our patients.
Global Patient Services
Our excellent health care services and compassionate, attentive staff make Vejthani Hospital a great hospital for any patient. We also have a global patient services team that makes it easy for foreign patients to schedule visits at our hospital and communicate their medical needs to our staff.
Vejthani's global patient services team provides unmatched hospitality in nine languages to ensure that our hospital is accessible to everyone. We also have an information booth in Bangkok's Suvarnabhumi Airport to assist medical tourists directly upon arrival, and global offices in eleven different countries outside Thailand to assist visitors before they arrive in Thailand.
We also provide a variety of services to ensure that your medical visit runs smoothly. We can offer visa extension assistance, coordination with international insurance providers, repatriation assistance, and arrangements for visitors with special dietary requirements. We work hard to cater to all our patients' needs throughout their stay, no matter where they are from.
Visit Vejthani Hospital
If you are looking for one of the top hospitals in Thailand for incredible medical services and attentive care, look no further than Vejthani Hospital. We are often considered the best hospital in Thailand for expats and medical tourists, offering expert care and ensuring that they have everything needed to communicate their needs and have a great experience. You can learn more about our global patient services and consult our staff through our website.
Readers Rating

Rated 5 stars




5

/ 5 (

Reviewers

)

Spectacular
---