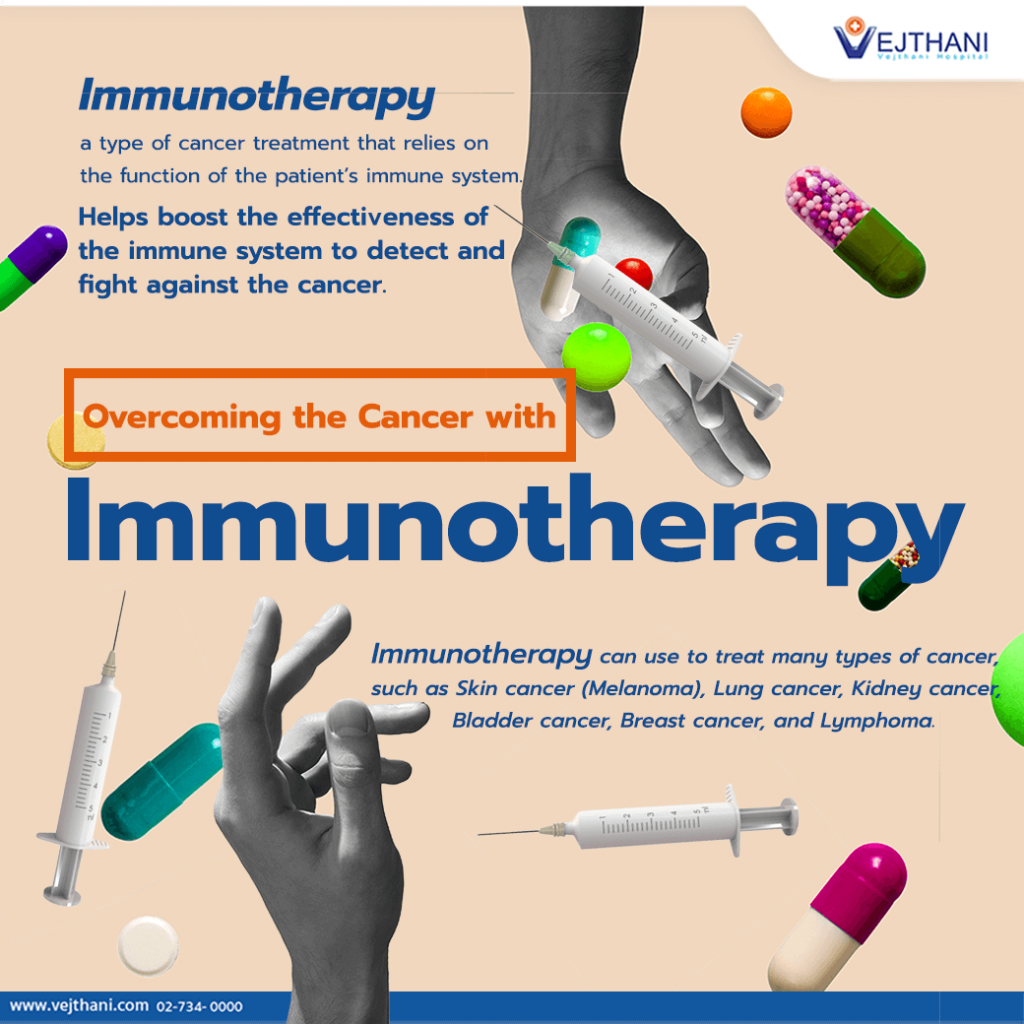 Currently, there is another less side-effect but effective cancer treatment. It's called Immunotherapy.
What's Immunotherapy?
Immunotherapy is a type of cancer treatment that relies on the function of the patient's immune system. Typically, the immune system keeps monitoring and destroying all of the foreign substances, such as germs or cancer cells. However, it cannot detect cancer cells sometimes. Immunotherapy helps boost the effectiveness of the immune system to detect and fight against the cancer.
Immunotherapy can use to treat many types of cancer, such as Skin cancer (Melanoma), Lung cancer, Kidney cancer, Bladder cancer, Breast cancer, and Lymphoma.
Immunotherapy can help increase the cancer patients' quality of lives and survival rate. Nevertheless, the oncologist will choose and plan the proper treatment plan that suit with each patient, depending on the type and stage of the cancer, as well as the patient's overall health conditions.
To make an appointment with our oncologists, kindly call +66(0)85-223-8888 (English Hotline).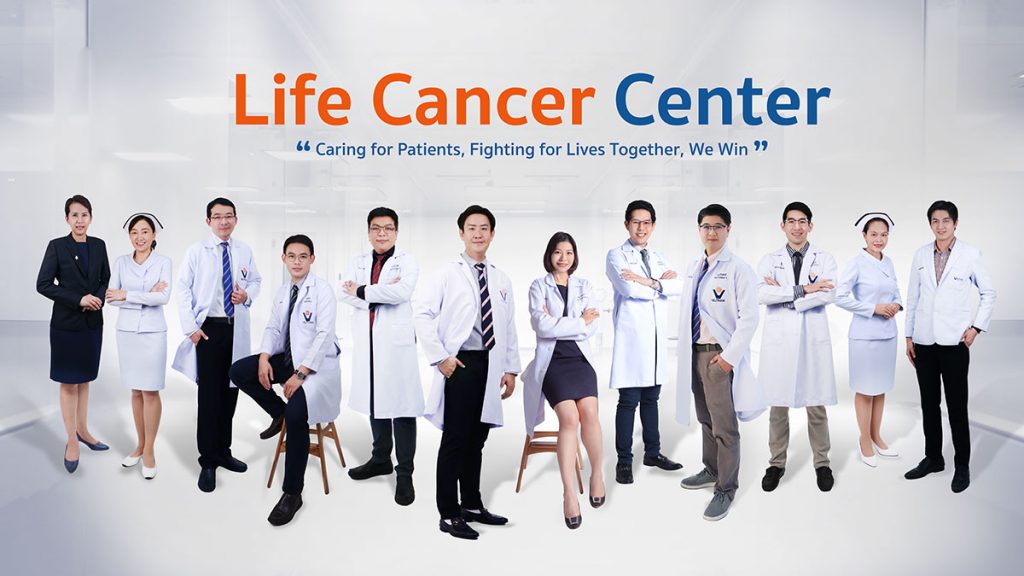 Readers Rating

Rated 5 stars




5

/ 5 (

Reviewers

)

Spectacular
---