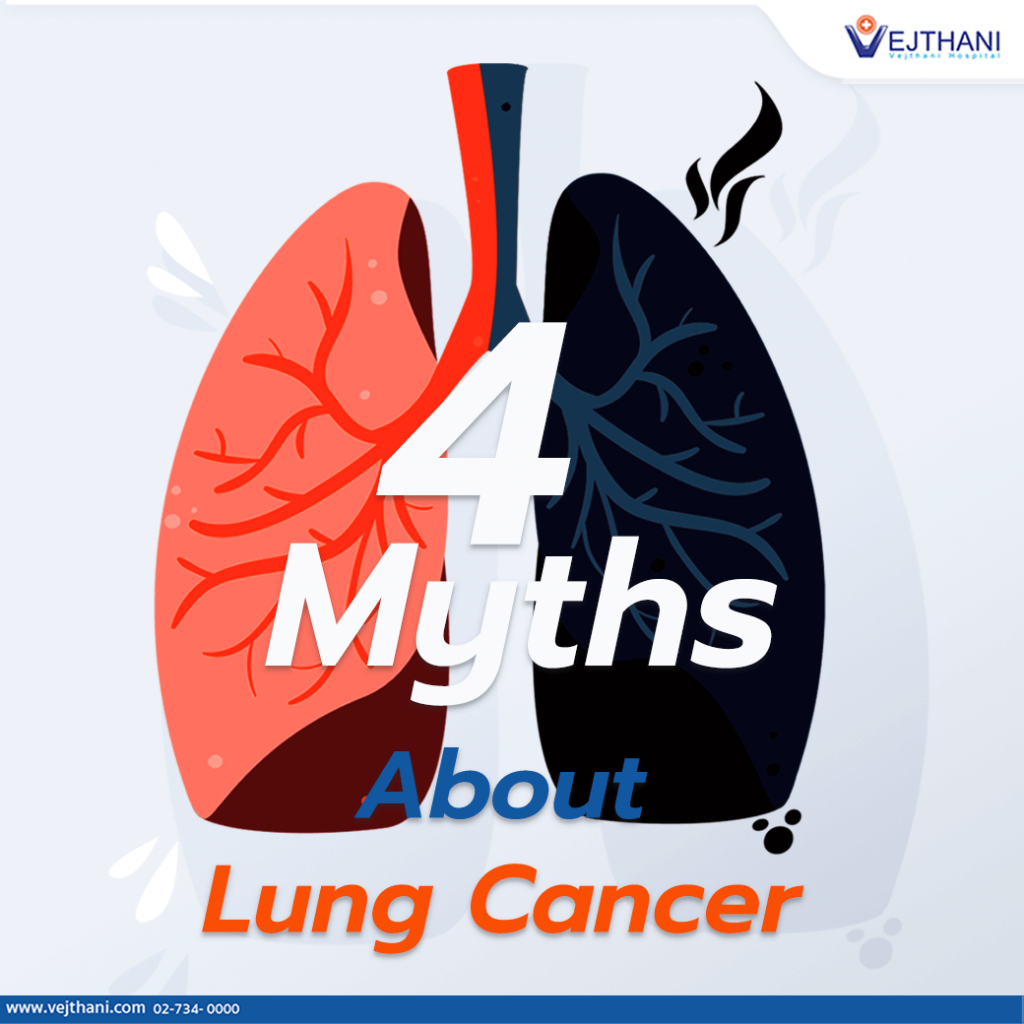 Lung cancer is one of the most common cancers in both men and women. However, there are still 4 myths about lung cancer.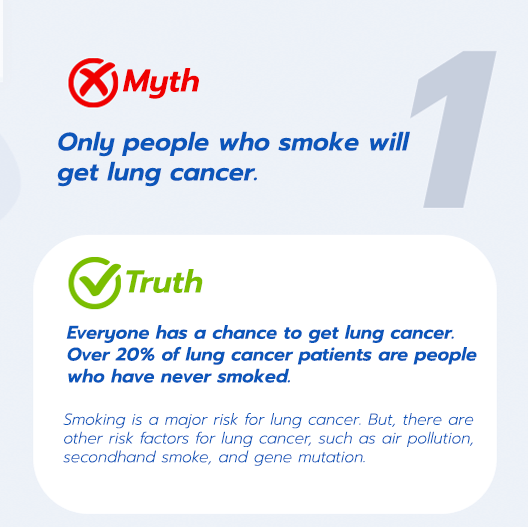 Myth: Only people who smoke will get lung cancer.
Truth: Everyone has a chance to get lung cancer. Over 20% of lung cancer patients are people who have never smoked. Smoking is a major risk for lung cancer but there are other risk factors for lung cancer such as air pollution, secondhand smoke, and gene mutation.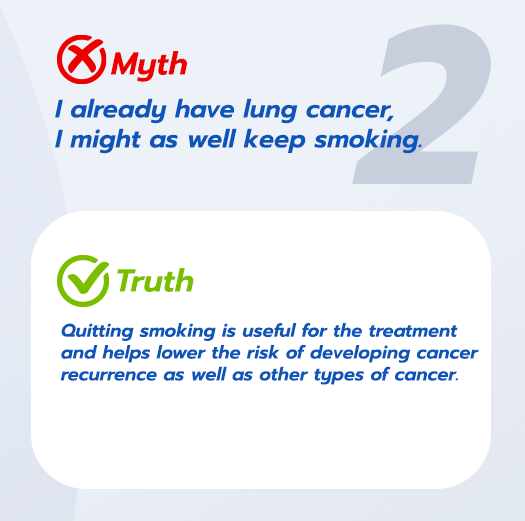 Myth: I already have lung cancer, I might as well keep smoking.
Truth: Quitting smoking is useful for the treatment and helps lower the risk of developing cancer recurrence as well as other types of cancer.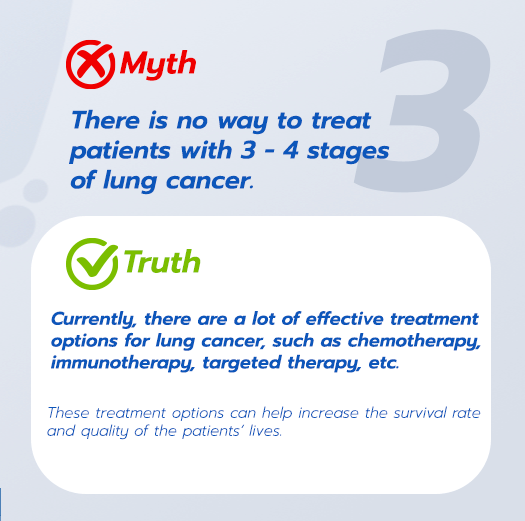 Myth: There is no way to treat patients with 3 – 4 stages of lung cancer
Truth: Currently, there are a lot of effective treatment options for lung cancer, such as chemotherapy, immunotherapy, targeted therapy, and radiation therapy, etc. These treatment options can help increase the survival rate and the quality of the patients' lives.
Myth: It is difficult to detect lung cancer at its early stage.
Truth: Lung cancer can be detected by undergoing a low-dose CT scan which is the main procedure for lung cancer screening. With a low-dose CT scan, the result will be shown in a 3D image which is more precise than the ordinary X-ray image. Undergoing lung cancer screening with a low-dose CT scan can help reduce the risk of death from lung cancer up to 20%. It's best not to wait until you are symptomatic to be screened for lung. "The earlier, the better".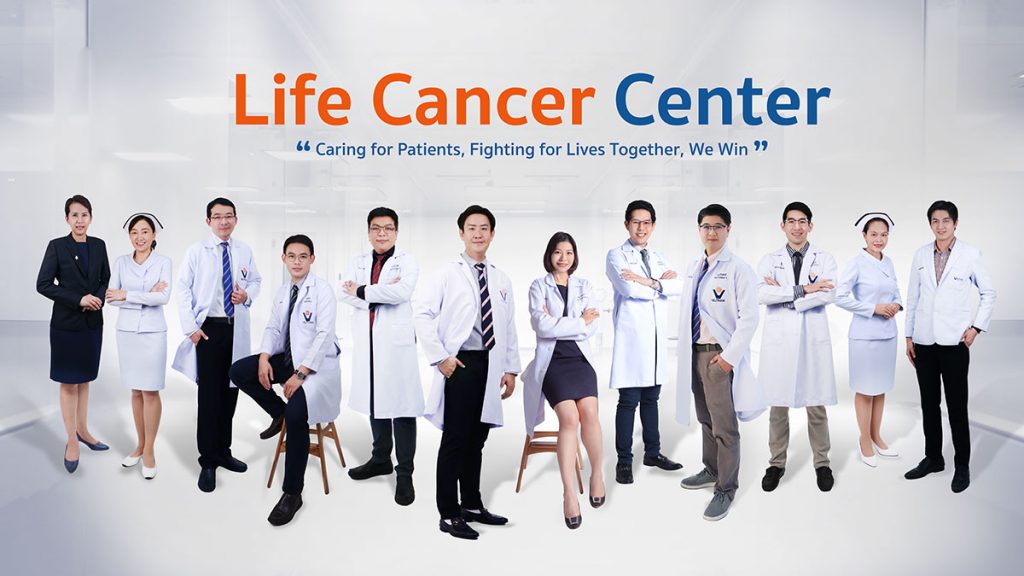 Readers Rating

Rated 5 stars




5

/ 5 (

Reviewers

)

Spectacular
---