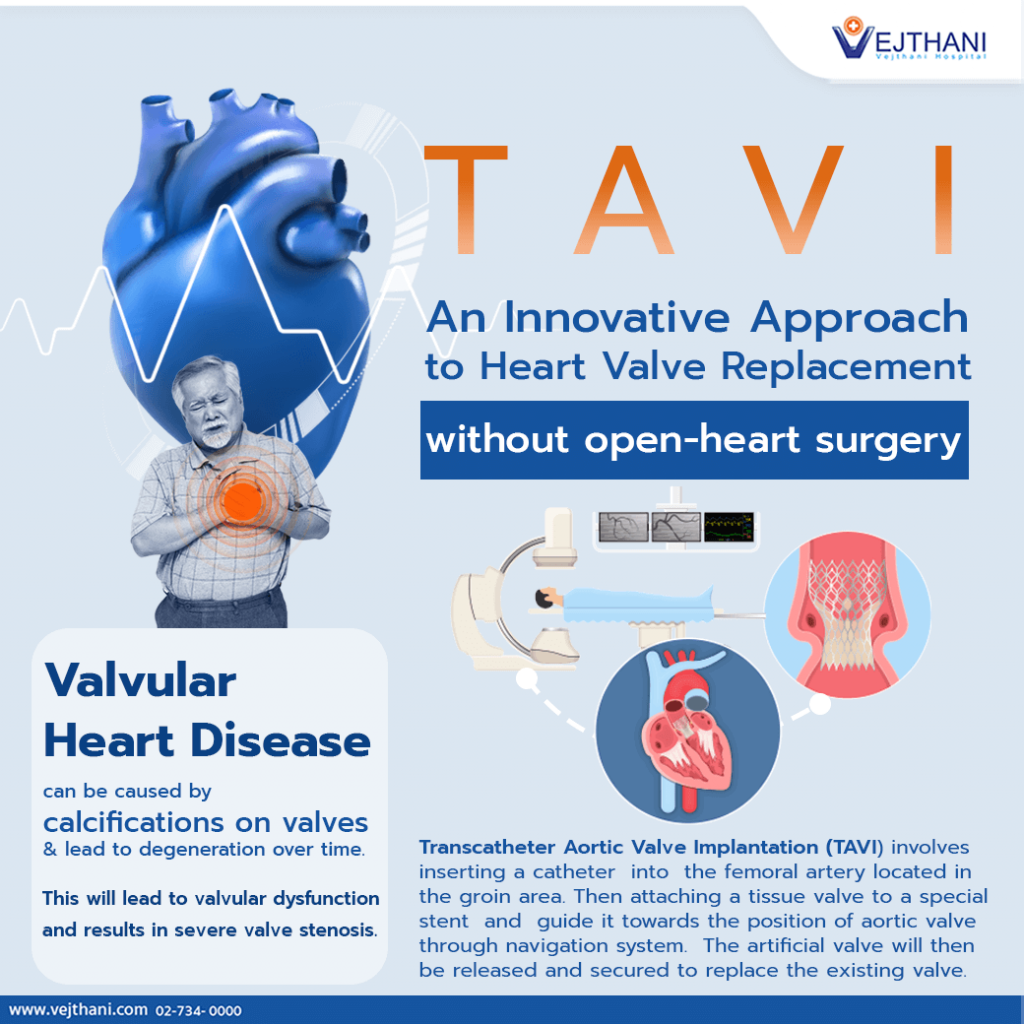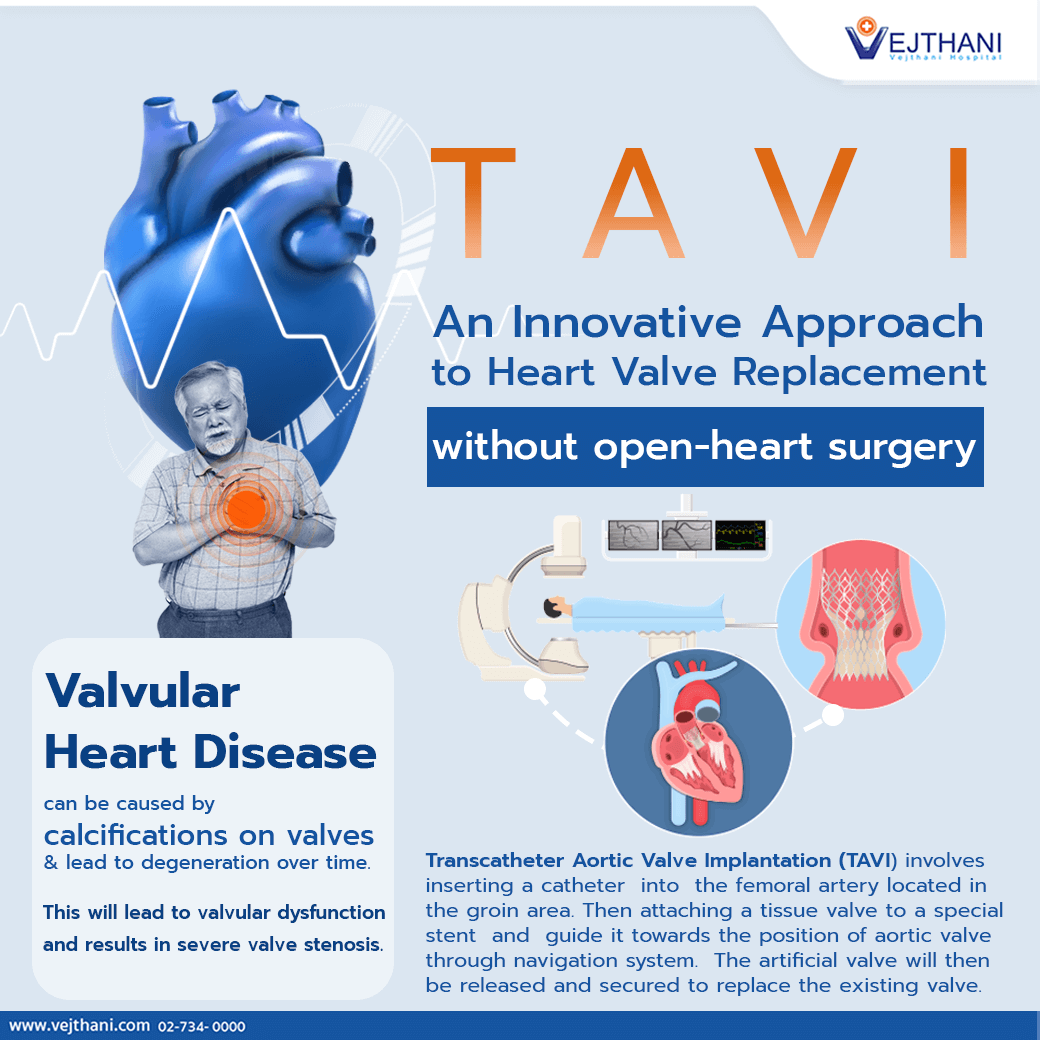 Heart valve replacement with an innovative approach like TAVI is a minimally invasive heart surgery that reduces pain and has faster recovery period, allows patients to return to the life they were previously accustomed, in less time.
Dr. Anuruck Jeamanukoolkit specialized in interventional cardiology at Vejthani Hospital, explains that heart valves are tissues that separate the chambers in the heart for blood to flow in right direction. If heart valves have problem functioning, whether it is a narrowing of the valve, blockage, leaking, degenerative or calcified, it will prevent valves from opening or closing properly. This will result in poor blood circulations, which will force the heart to work harder and eventually leads to a life-threatening condition.
"Valvular heart disease can be caused by calcifications on valves and lead to degeneration over time, which will lead to cardiac valvular dysfunction and results in severe valve stenosis. This condition often happens in Aortic valve that separates the left ventricle from the main artery that supplies blood to the rest of the body, known as aorta. Aortic valve stenosis (narrowing of the aortic valve) restricts heart from pumping sufficient blood and supply to different organs. This makes the patients tired, frequently fainted and fatigued. If the condition is left untreated, the heart wall will be enlarged and thickened from extra work and eventually lead to heart failure," explained Dr. Anuruck.
Patients with severe valvular heart disease must be treated with heart valve repair surgery. For those cannot be repaired, the doctor will consider valve replacement surgery instead. This consists of a standard surgical procedure as well as endoscopic surgery. However, technological advancements in the present days allow doctors to perform non-surgical method to replace a heart valve with Transcatheter Aortic Valve Implantation (TAVI). The TAVI procedure involves inserting a catheter into the femoral artery located in the groin area. Then attaching a tissue valve to a special stent and guide it towards the position of aortic valve through navigation system. The artificial valve will then be released and secured to replace the existing valve. This will leave no scar on the chest or on the breastbones like conventional or endoscopic surgery. There will be only a scar in the groin area from the catheter insertion.
Aside from being a scarless surgery, TAVI is less painful during the treatment, enables the patients to recover faster and return to the life they were previously accustomed to. Nevertheless, TAVI has its limitations in which the artificial valve does not last as long as the one used in conventional heart valve replacement surgery. Also, there is a chance for complications to arise such as rupture or constrictions of brain artery, or slow heartbeat. TAVI is therefore suitable for patients who are aged over 75 years old and can only treat the aortic valve.
Readers Rating

Rated 5 stars




5

/ 5 (

Reviewers

)

Spectacular
---