A customized rehabilitation program designed just for you by doctors and physiotherapists
Rehabilitation programs are designed by specialists and customized for each patient to suit their different needs. To achieve a better result, the programs are adjusted to fit the development of patient's clinical condition during the training. This will lead to a good quality of life and help them to return to a life as normal as possible.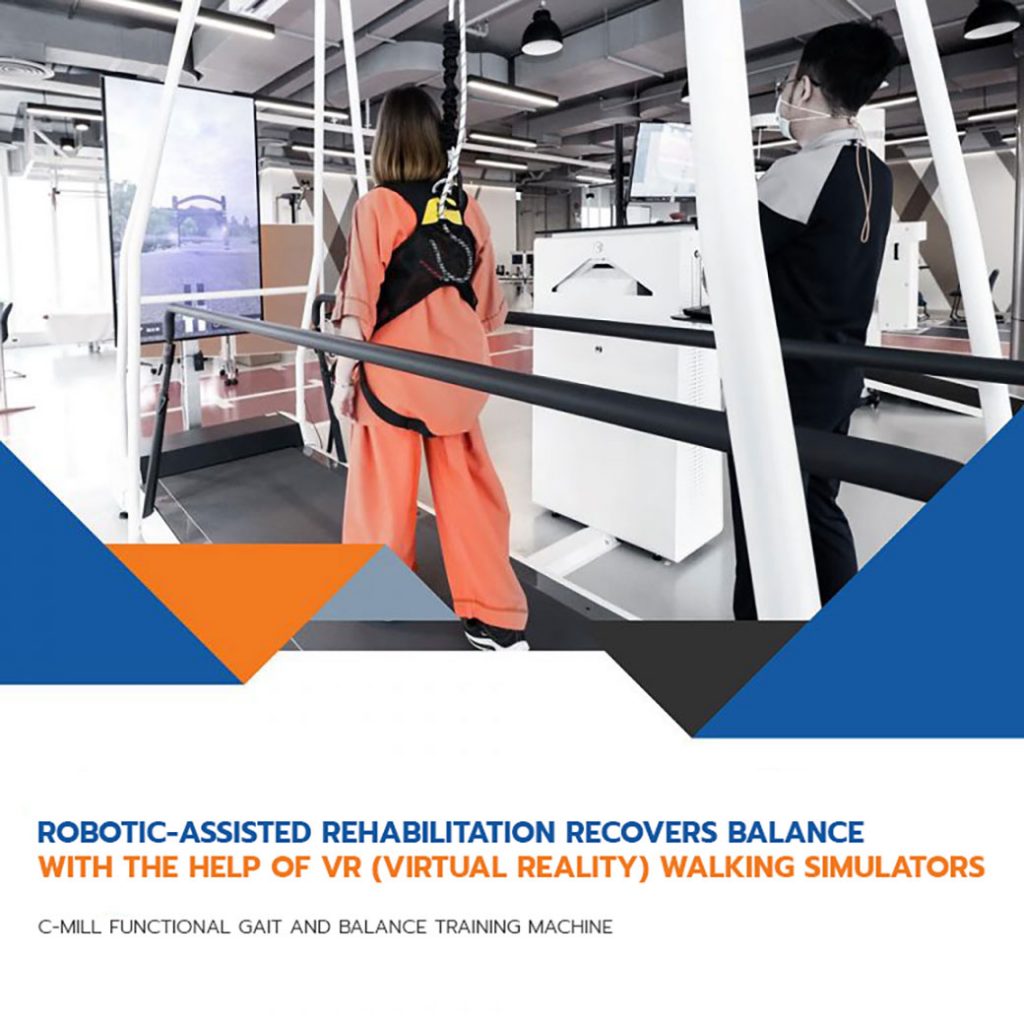 Robotic-Assisted Rehabilitation recovers balance with the help of VR (virtual reality) walking simulators
C-Mill functional gait and balance training machine uses a robot to restore impaired gait in a realistic virtual environment based on games. For instance, walking in various places and avoiding obstacles. The device helps balance and gait recovery, also fixes walking speed to prepare patients for real situations.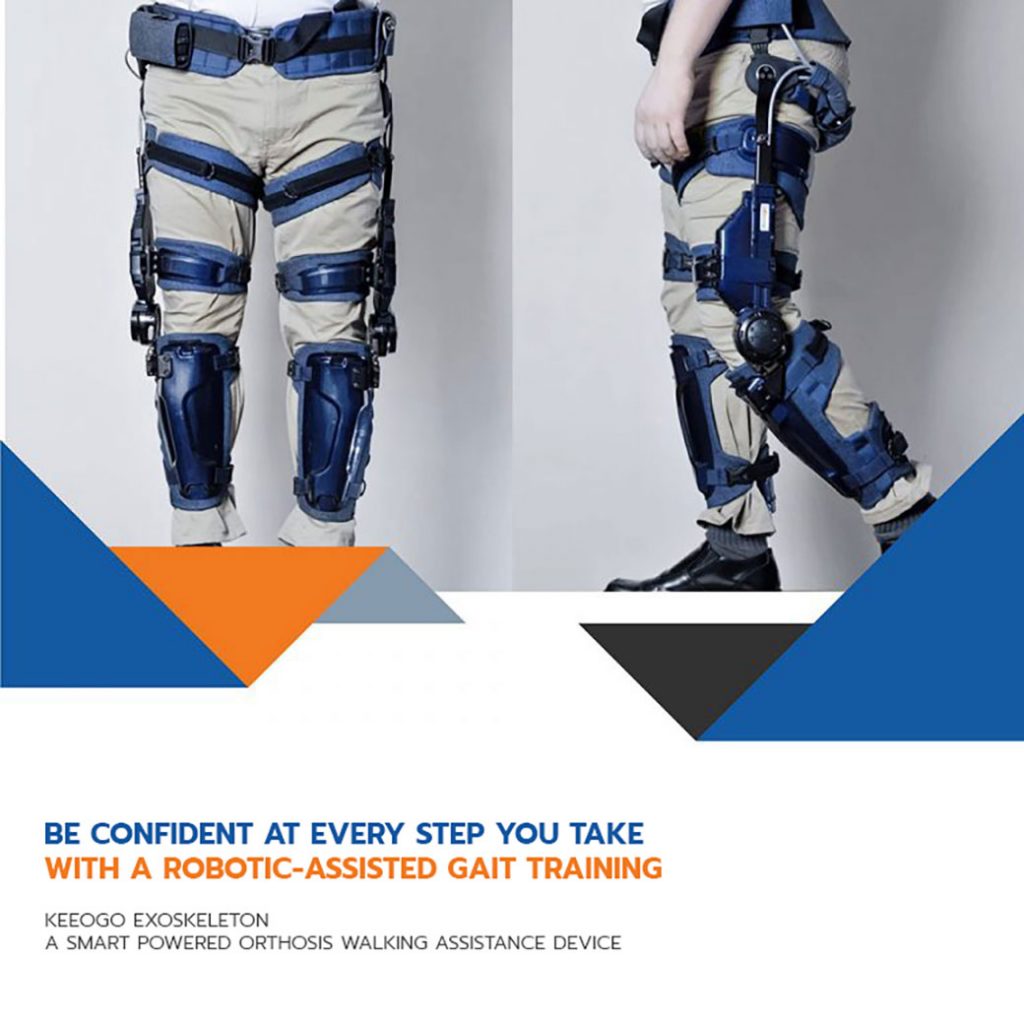 Be confident at every step you take with a robotic-assisted gait training
KEEOGO exoskeleton, a smart powered orthosis walking assistance device that allows patients to walk with confidence and reach farther distance. Enables them to overcome limitations in everyday life from balance disorder and muscle weakness or pain. The device helps patients in walking up and down the stairs, walking on uneven grounds, squatting and assist in getting up from the floor with ease and increases the freedom of movement.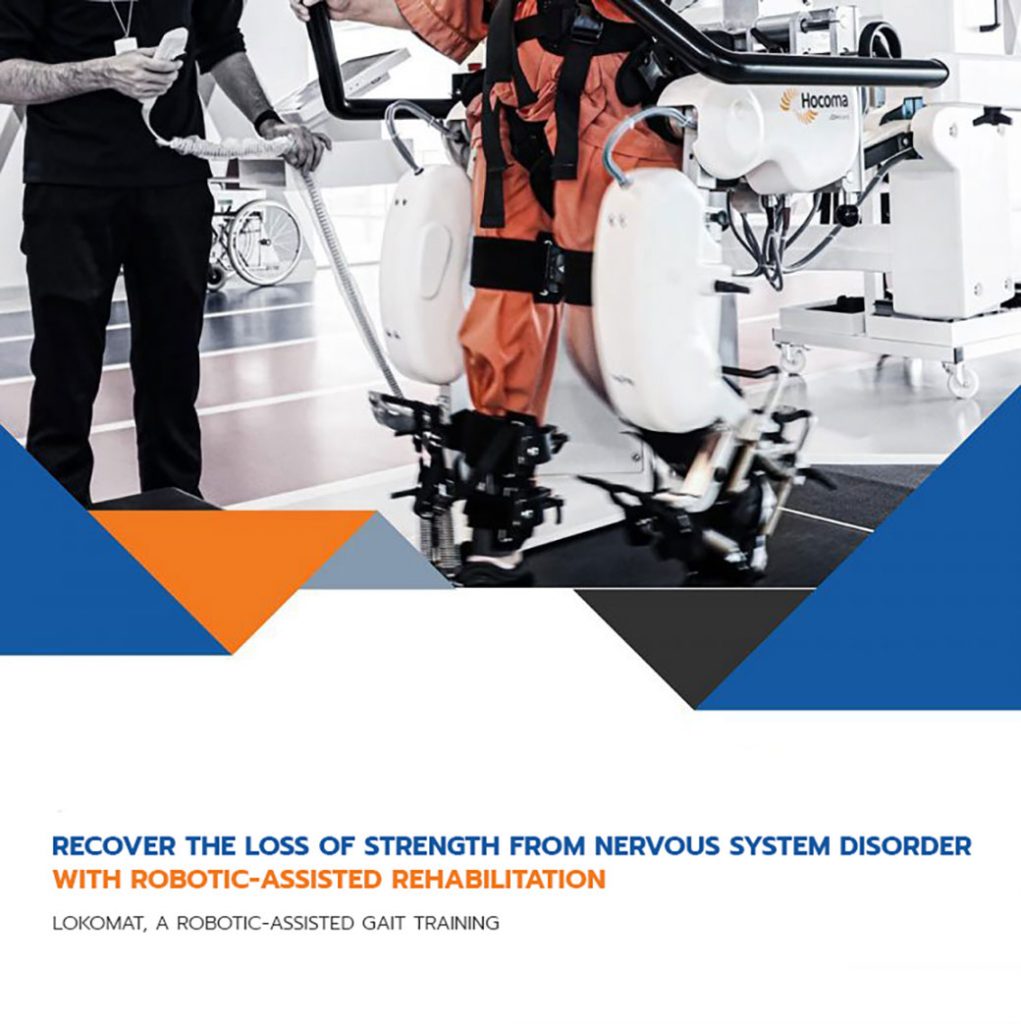 Recover the loss of strength from nervous system disorder with Robotic-Assisted Rehabilitation
Lokomat, a robotic-assisted gait training is designed to restore patients with balance and walking disorder by providing a joint support around the knees and hip that imitate natural body parts. Variety of game training is also included for the patients to be entertained and allow them to recognize their own development during the training, which motivates them to carry on with the program.
Overcome Dysphagia or swallowing difficulties with electrical stimulation
Swallow in Action is an electrical stimulation of throat muscles for patients who have swallowing difficulties to strengthen the muscles that are used during food consumption. This will also prevent choking on food and reduce the risk of developing pneumonia.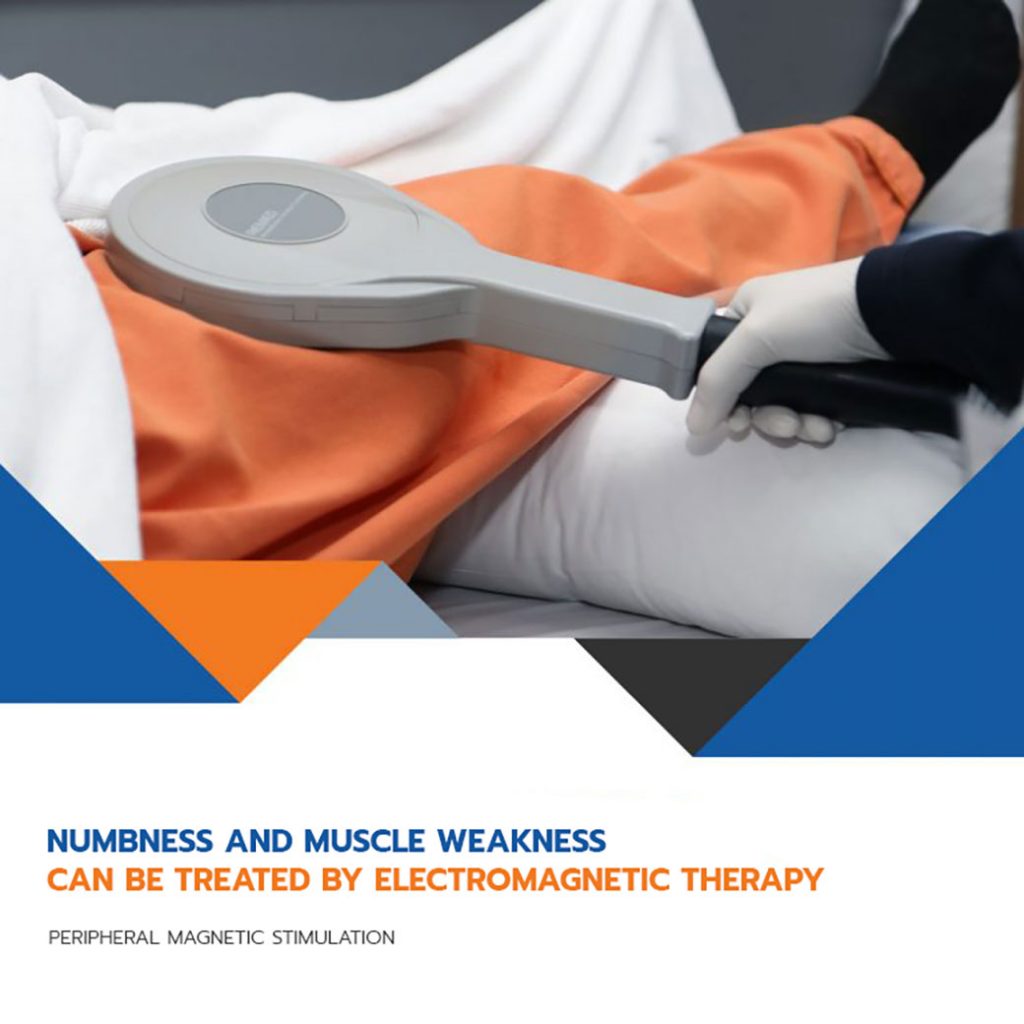 Numbness and muscle weakness can be treated by Electromagnetic Therapy
Restoration of muscles and nerves with electromagnetic therapy aims to reduce weakness and stimulates the functions of nerves and muscles to operate better. It also helps relieve muscle spasm for paralyzed patients, resulting in a better recovery.
Readers Rating

Rated 5 stars




5

/ 5 (

Reviewers

)

Spectacular
---