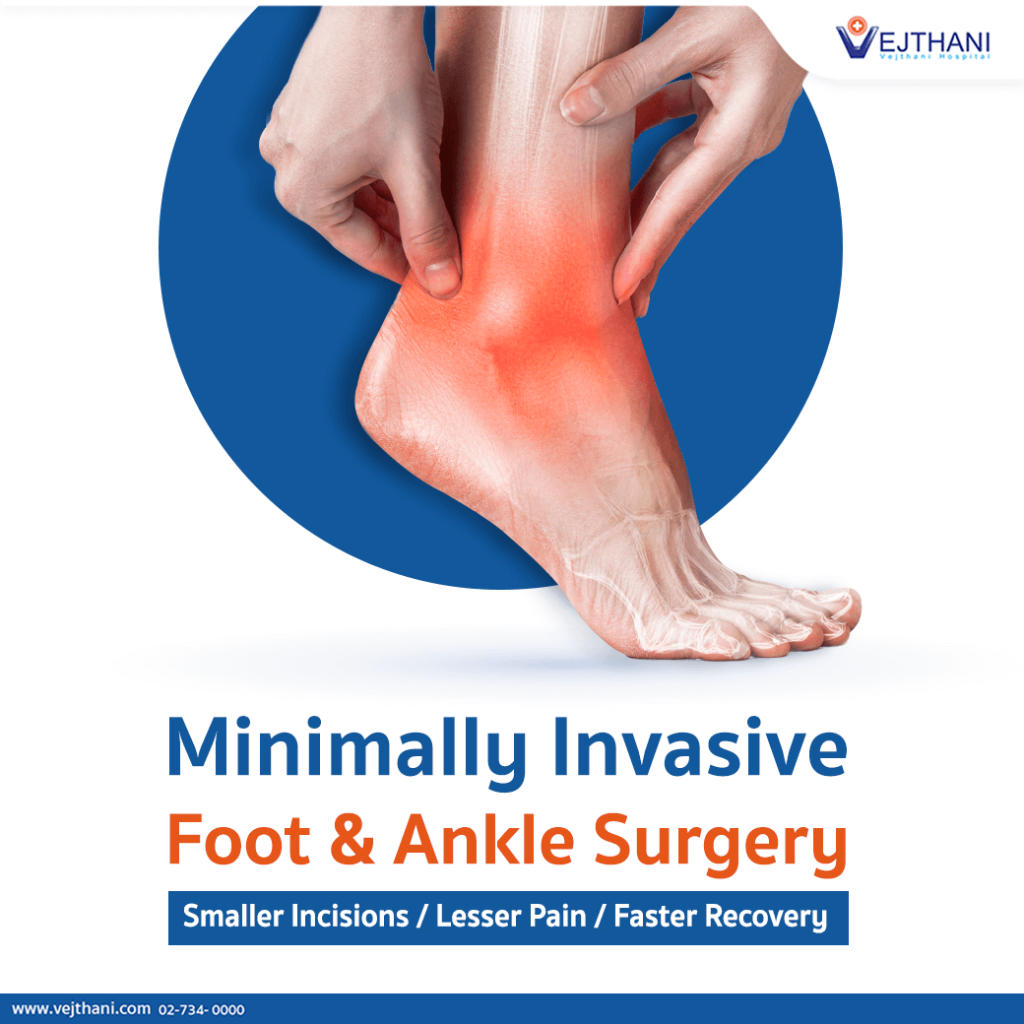 Nowadays, Medical technologies have been developing readily, as same as the foot and ankle surgery that has evolved into utilizing an endoscope and arthroscope which allows the patients to have smaller incisions, lesser pain, and faster recovery.
Foot and Ankle Problems that Can Be Treated by Minimally Invasive Surgery (MIS)
Achilles Tendon Rupture
Soft Tissue Ankle Injury
Fibrocartilage
Degenerative Foot and Ankle Joint Disease
Chronic Plantar Fasciitis
Achilles Tendinitis
Minimally Invasive Surgery Procedure
During the procedure, the surgeon will create an 8 mm. size hole and then a thin flexible fiberoptic scope with a 4.0 mm. or 2.7 mm. size camera lens (Endoscope or Arthroscope) and other equipment will be inserted into the hole in order to carry out the diagnosis and treatment in the affected area. A real-time video image will be shown on the screen. Moreover, the surgeon can record the video of the whole procedure.
The Advantages of Minimally Invasive Surgery
The patients who underwent the Minimally Invasive Surgery will be able to return back to do their daily activities faster because there is less damage on the bone and tissue compared to the open surgery, allowing the patients to get faster recovery and shorter period of wearing a splint. Undergoing Minimally Invasive Surgery can reduce the risk of infection after the surgery, especially for patients who have diabetes. Moreover, the length of hospital stay will be reduced, allowing the patients to save their treatment expenses.
Readers Rating

Rated 3.6 stars




3.6

/ 5 (

Reviewers

)

Very Good
---