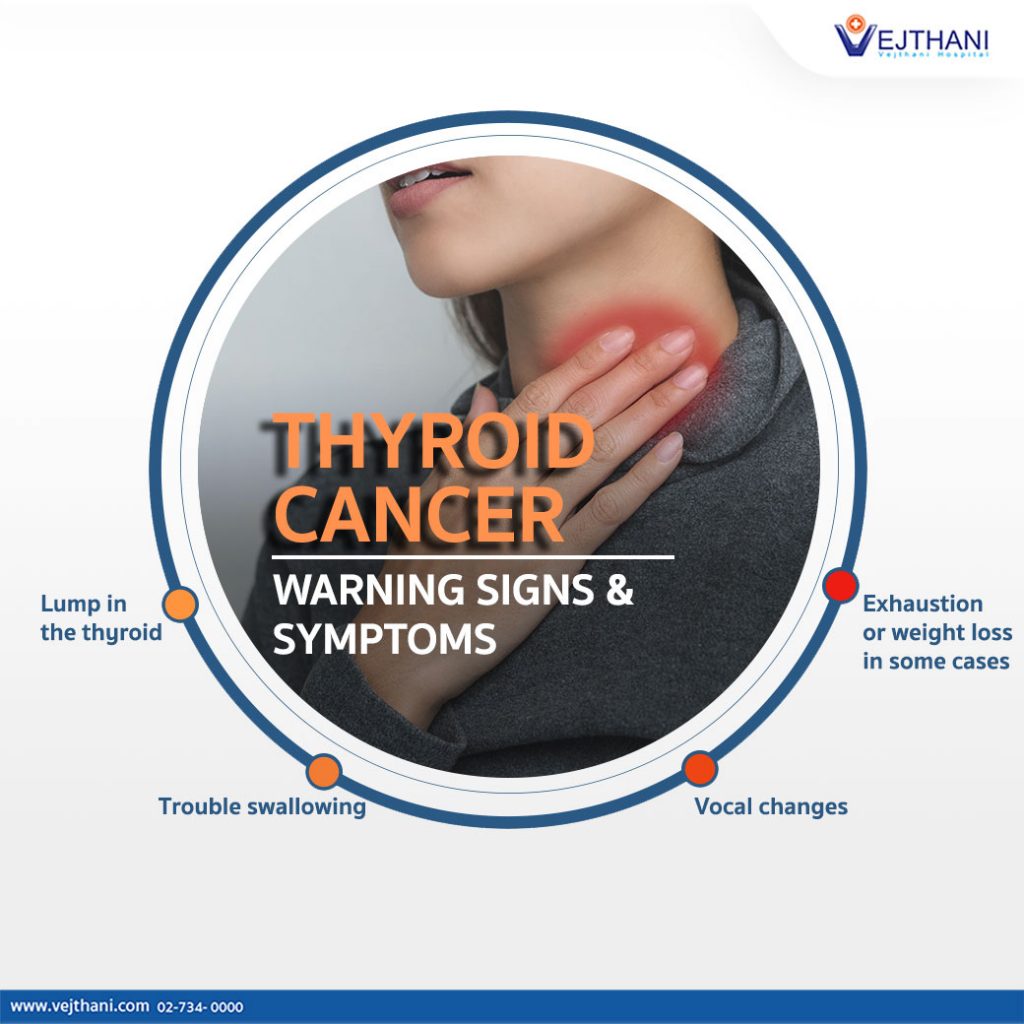 Raise your hand if you have a lump in your thyroid area. That lump might be a cancerous thyroid nodule. And, if you have left it untreated, it might spread to your lymph nodes and bones. But no worries! It's treatable!
Thyroid cancer is a disease caused by abnormal changes in thyroid's cells. In the early stage of thyroid cancer, the patient usually has a lump in the thyroid area, and then it will gradually get bigger and bigger and/or increase more lumps. If it was left untreated, it might spread to other parts of the body.
Thanate Dejsakdipon, M.D., an oncologist of Vejthani Hospital explained that normally thyroid cancer rarely shows its signs or symptoms. However, the most common signs and symptoms of thyroid cancer include a lump in the thyroid, trouble swallowing, vocal changes, and exhaustion or weight loss in some cases. If a lump was found in the thyroid, the ultrasound will be used to check the lump and see if there are any abnormalities, the oncologist will use a needle biopsy to examine the thyroid tissue to find cancer cells.
 "Basically, thyroid cancer is a slowly developing disease, but if it spreads to other parts of the body, it usually spreads to the lymph node and bone. The certain risk factors of thyroid cancer include a high level of radiation exposure, aging, and family history with thyroid cancer. Thyroid cancer is usually found in people aged over 40 – 60 years old." Said Thanate, M.D.
The initial treatment for thyroid cancer is a thyroid surgical treatment. After the surgery, the oncologist will check the lump, and if it is cancerous, the oncologist might consider using the radioactive iodine treatment to kill the cancer cells and reduce the risk of recurrence. However, thyroid cancer is treatable; over 70 – 80 percentages of the thyroid cancer patients are successfully treated, even though the cancer has spread to other parts of the body. After the treatment, the patients need to follow-up the symptoms with the oncologist and undergo the cancer blood test to check the risk of cancer periodically.
Thyroid cancer can be prevented by avoiding chemical and radiation exposure and consuming iodine in the proper portion. If there is an abnormality or a lump in your thyroid area, it is highly recommended to seek medical diagnosis and treatment.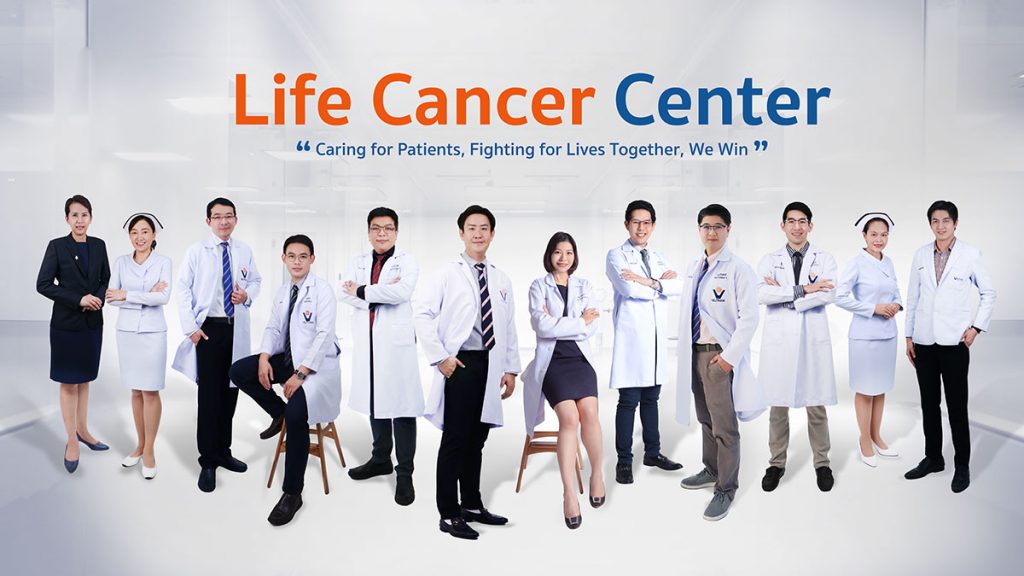 Readers Rating

Rated 4.9 stars




4.9

/ 5 (

Reviewers

)

Spectacular
---