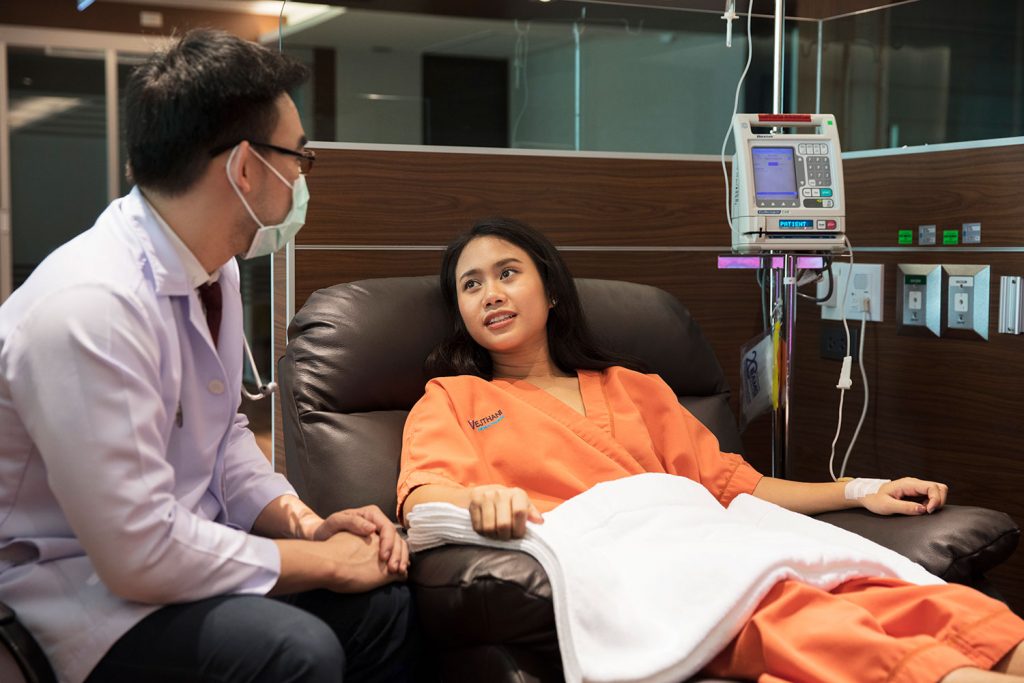 Lots of people may be worried about the side effects of chemotherapy.
In fact, chemotherapy doesn't cause death but it causes side effects on the patients who got an infection because of the low level of white blood cell count.
Thanate Dejsakdipon, MD., an oncologist of Vejthani Hospital explained that chemotherapy is a medical treatment that is used to treat many types of cancer. It comes in the form of injection and oral pill which is powerful in preventing and destroying cancer cells, as well as eliminating dividing cancer cells.

Currently, there are new types of chemotherapy that were
developed especially for each type of cancer, which has fewer side effects. When administering chemotherapy, you need to consider each patient's health condition like weight, height, liver function, and kidney function.
However, there are some cancer patients who have died after receiving chemotherapy, but there are just a few numbers of them. They died because they have a lot of underlying diseases and their health were already in bad condition. They may have had an infection because of the low level of white blood cell count so they are weaker than other patients.
Receiving chemotherapy needs close monitoring from the specialist, nurses, pharmacist, as well as experts in other fields in order to reduce the side effects of chemotherapy and the most important thing is the patient's safety. The common side effects of chemotherapy are vomiting, hair loss, wound in the mouth, low blood cell count, etc. The severe side effects of chemotherapy include bleeding, wounds in the mouth, allergic rashes, high fever, cold, severe pain on the injected area, difficulty of breathing, severe diarrhea or constipation, blood in the stool or urine, etc.
Dr. Thanate also recommended that "During and after the chemotherapy, the patient should observe the skin, especially on the area that was injected if it is swelling, has redness and pain; or if you can see that the medicine is leaking, you need to inform the nurse immediately. After receiving chemotherapy, you should drink a lot of water in order to detoxify the chemical in the body through urination, and you should consume well cooked and clean food, as well as avoid crowded areas."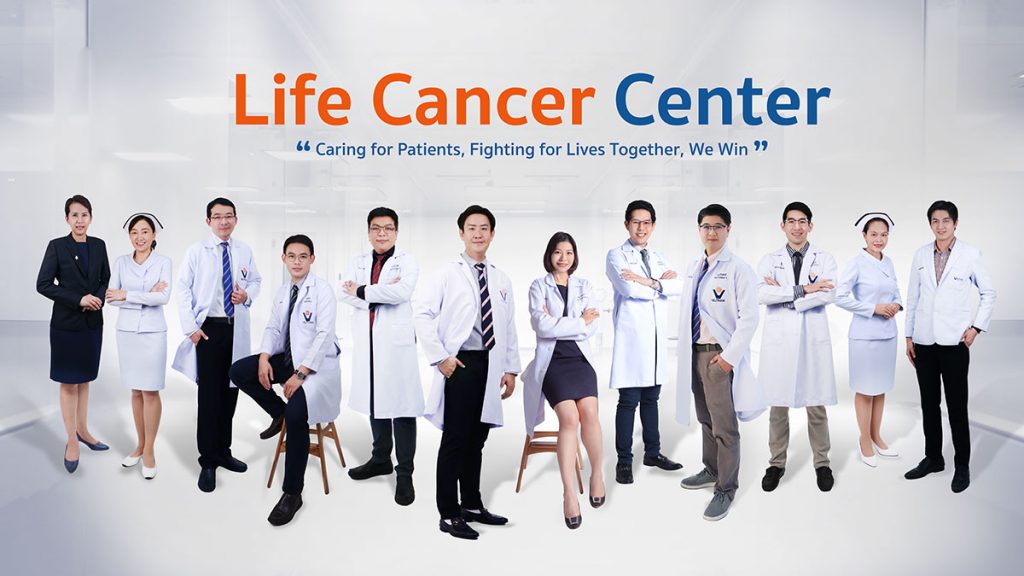 Readers Rating

Rated 3.3 stars




3.3

/ 5 (

Reviewers

)

Very Good
---