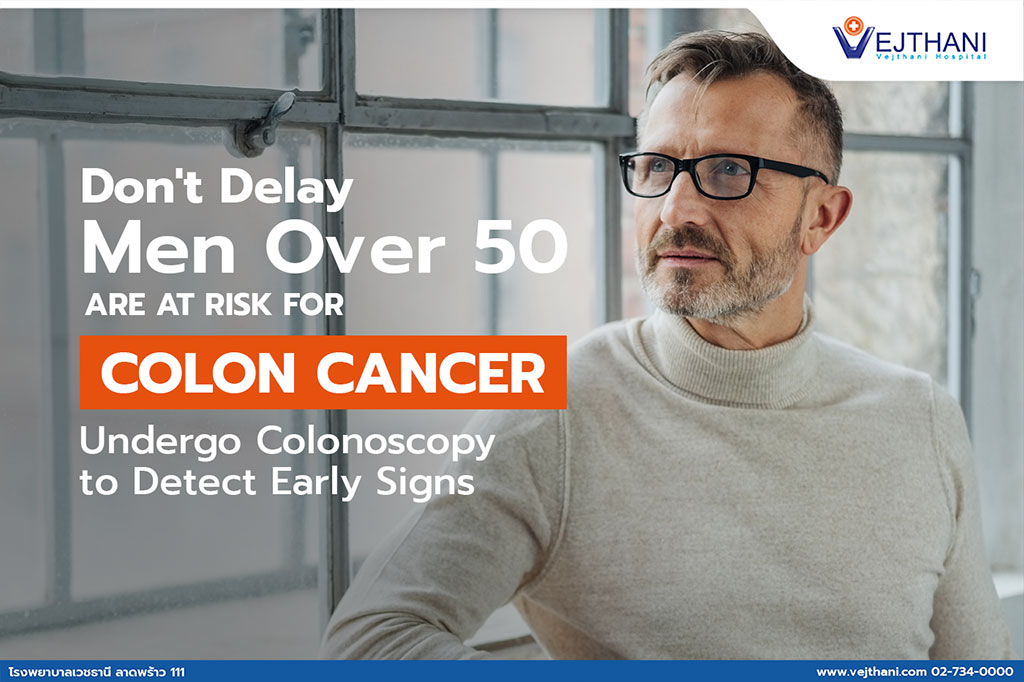 Colon cancer can be caused by consuming food high in calories from fat and sugar. Having a high BMI or obesity plays a significant role in the development of colon cancer. The risk of the disease increases in those older than 50.
People with the following symptoms are recommended to undergo a colonoscopy:
Bowel problems such as frequent constipation and diarrhea
Bloating and indigestion, which may sometimes occur with abdominal pain
Blood in stool that could be bright red or dark red with a bad smell.
When straining during bowel movements, rectal polyps protrude from the anus with blood.
Unexplained weight loss, paleness, and fatigue.
Colonoscopies help find abnormalities in the colon and screen for colon cancer. If the sign of the disease is detected before it develops into cancer, it has a 90% chance of permanent cure.
Specialists suggest that those with a high risk of developing colon cancer should undergo a colonoscopy every 5-10 years. However, some people with certain risk factors may need to start the screening earlier or undergo the screening more frequently. The risk factors include a family history of colon cancer, a history of having inflammatory bowel diseases, and some genetic conditions that raise the risk of colon cancer.
If the patients have any of the aforementioned risks, seeing a specialist is recommended. The doctor will take their medical history and create a proper colon cancer screening schedule based on each of their risk factors.
For further information, please contact
Colorectal Surgery Center, 3rd Floor, Vejthani Hospital
Call 02-734-0000 Ext. 2715,2716
English hotline: (+66) 8-522 38888
Readers Rating

Rated 5 stars




5

/ 5 (

Reviewers

)

Spectacular
---