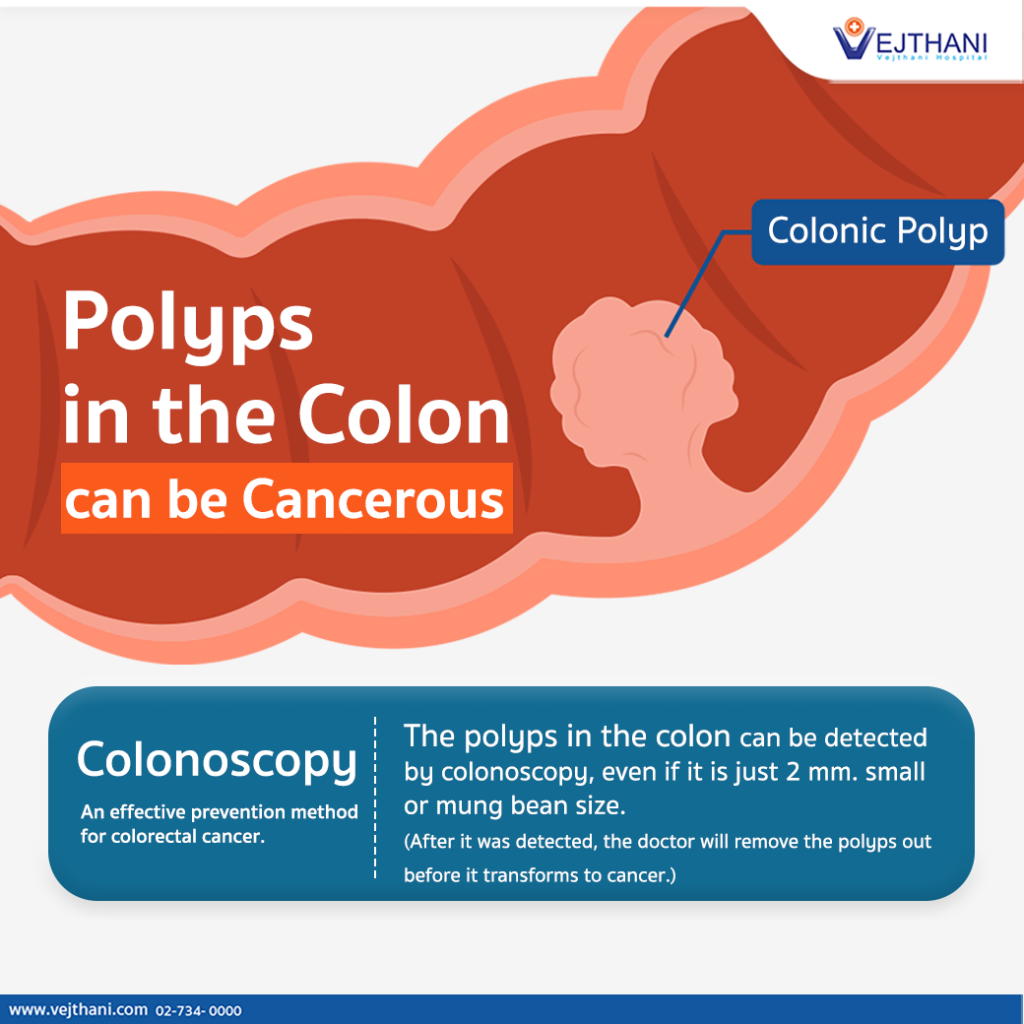 With today's medical development, it allows us to know that colorectal cancer is caused by polyps in the large bowel. Most of the patients who have polyps usually have no symptoms until the polyps get bigger and transform into cancer. Currently, the polyps in the colon can be detected by colonoscopy, even if it is just 2 mm. small or mung bean size. Moreover, it will be used along with the Magnifying Narrow Brand Imaging or Magnifying NBI in short.
When the polyps were detected with the colonoscopy, the doctor will remove the polyps out before it transforms to cancer in the future, which is the most precise and effective prevention method for colorectal cancer. Besides the colonoscopy, there is a polyp removal procedure called Endoscopic Submucosal Dissection (ESD), it is a procedure to remove deep and big size polyps, even though some part of the polyp has transformed into cancer but has not metastasize to the lymph node yet. With the ESD, the patients will have no incision scar on the abdomen, and there is no need to undergo the colostomy in some cases. However, the patients who underwent the polyp removal procedure were suggested to undergo the colonoscopy periodically as the doctor's prescription.
Undergoing the colonoscopy is like undergoing a health check-up, thus there is no need to wait until the abnormality occurs, especially in people aged over 50 years old or who have a family history of colorectal cancer. Besides undergoing the colonoscopy, avoiding red meat, frozen and processed foods consumption can also reduce the risk of colorectal cancer.
For more information, kindly contact Colorectal Surgery Clinic, 3rd Fl., Vejthani Hospital, or call +66(0)2-734-0000 ext. 4500, 4501.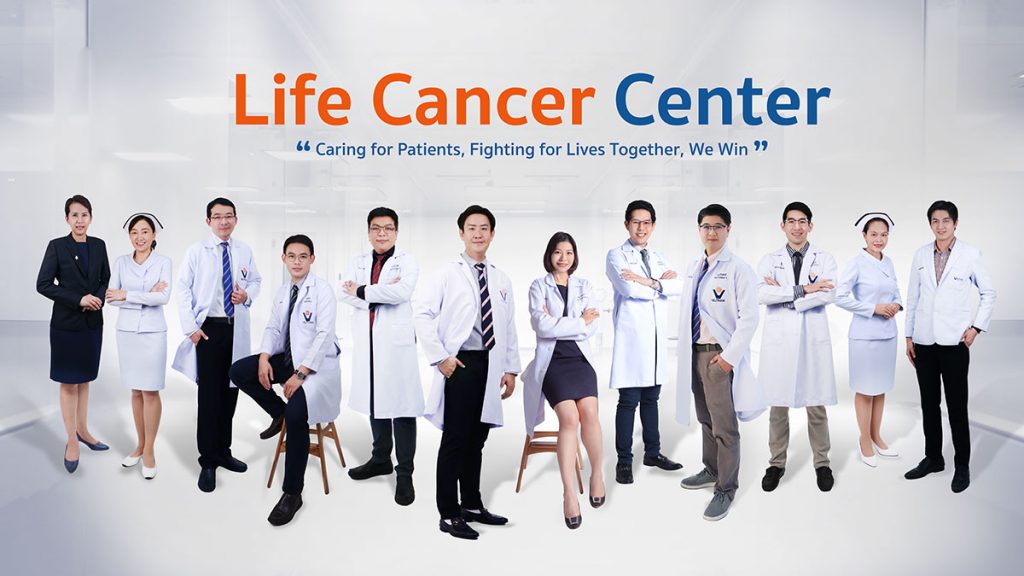 Readers Rating

Rated 5 stars




5

/ 5 (

Reviewers

)

Spectacular
---