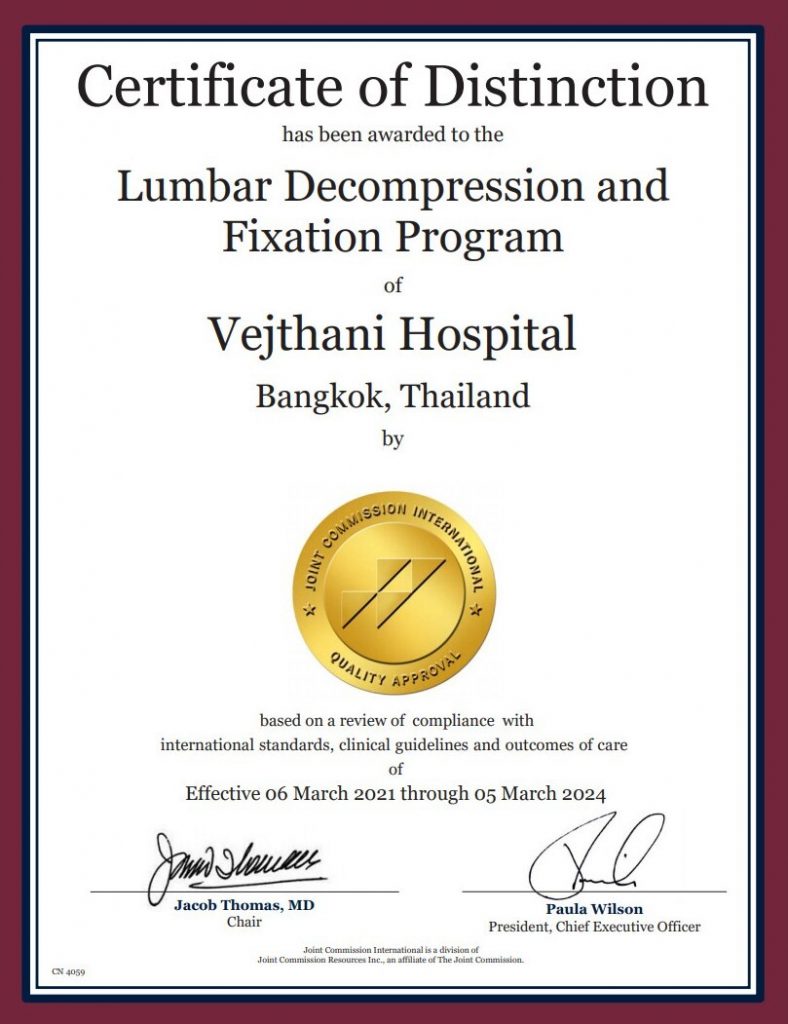 CCPC Lumbar Decompression and Fixation

Program

With innovative medical technologies, today's spinal surgery is not as alarming as it was in the past, because of highly-skilled surgeons and new surgical techniques that are Minimally Invasive procedures, paired with Surgical navigation systems, Robotic-assisted surgery, etc. These techniques have a high level of accuracy, reduce injuries, and cause less blood loss, allowing the patients to have a fast recovery.
The advantages of these new surgical technologies play important roles in helping the patients to decide to undergo the surgery.

Vejthani Hospital is Thailand's first hospital to receive CCPC Lumbar Decompression and Fixation Program in 2017 and has recently been granted the 2

nd

re-accreditation for 2021 – 2024.