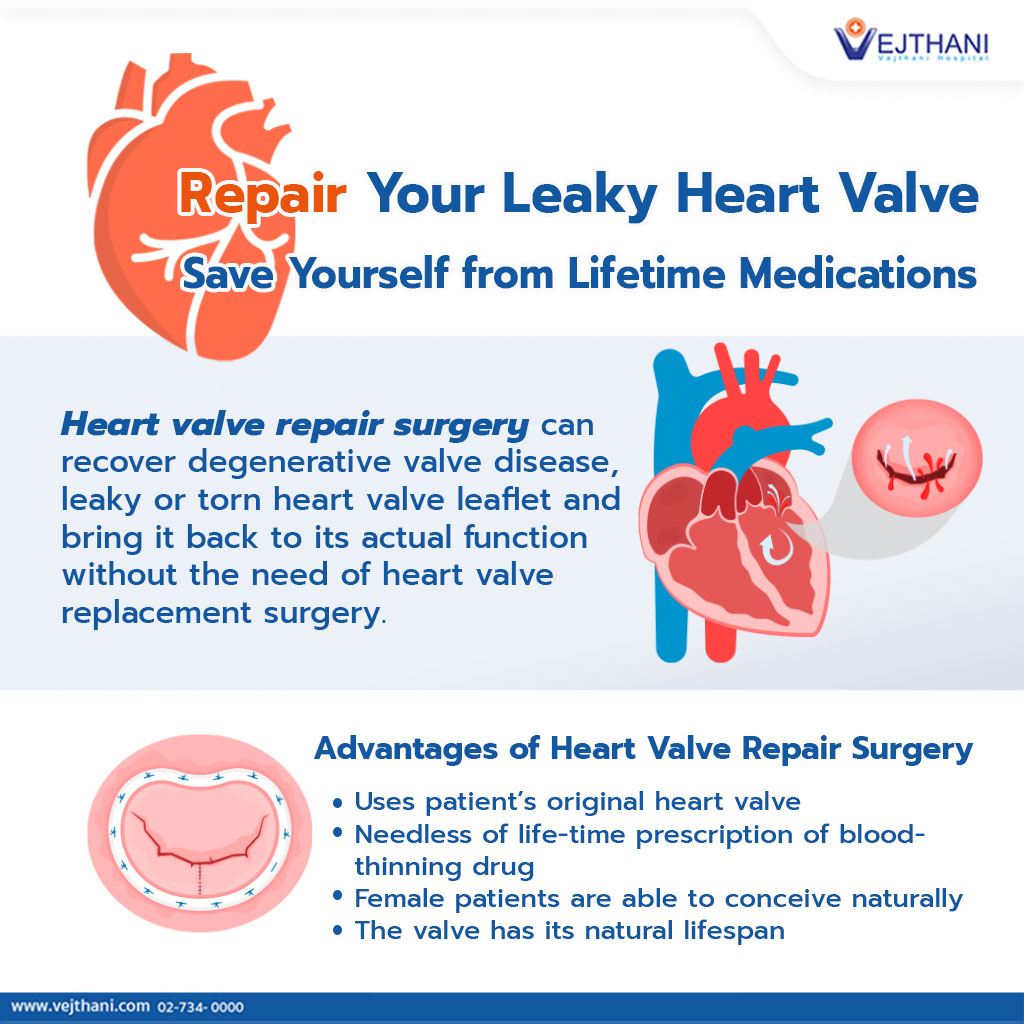 Repair your leaky heart valve and save yourself from lifetime medications
Heart valve repair surgery can recover degenerative valve disease, leaky or torn heart valve leaflet and bring it back to its actual function without the need of heart valve replacement surgery. This will let you keep the original structure of your heart valve as it has an effect on the heart function. Hence, the blood-thinning medication for a lifetime is no longer necessary.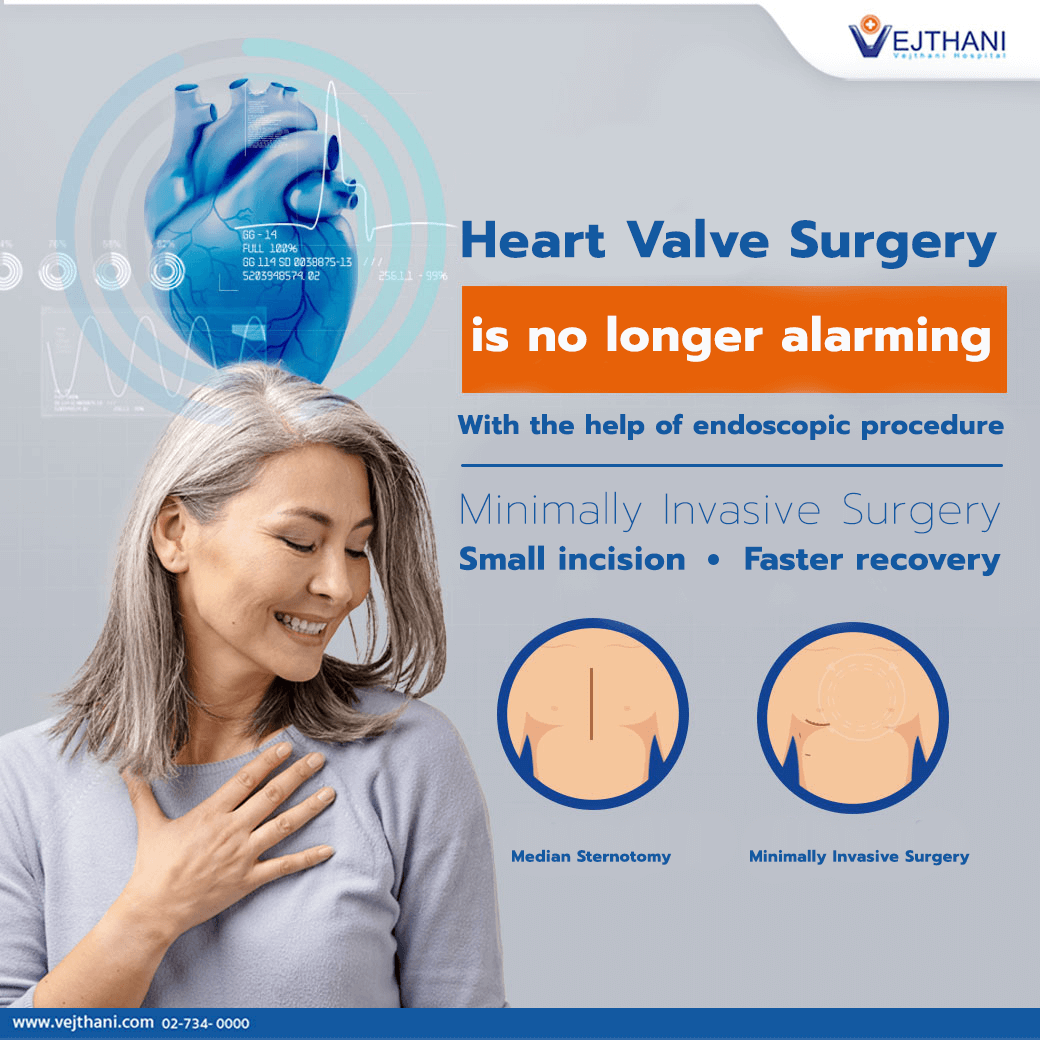 With the help of endoscopic procedure, heart valve surgery is no longer alarming
A new phase of heart valve repair and replacement surgery with the use of endoscopic procedure, leaves a small incision about 4-5 cm, provides faster recovery and fewer nights of hospital admission, allow patients to return to the life they were previously familiar with within 1 month.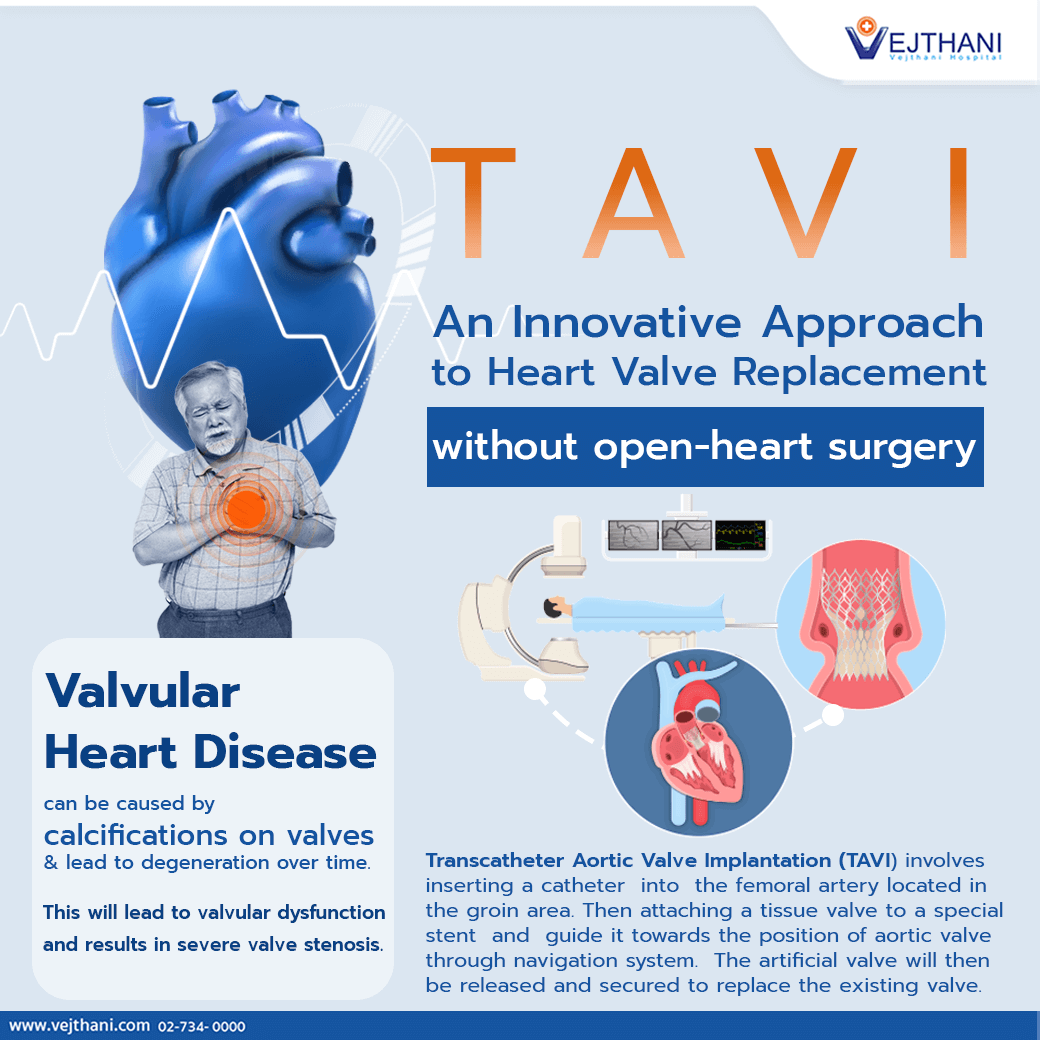 Transcatheter Aortic Valve Implantation (TAVI), an innovative approach to replace heart valve without open-heart surgery
Heart valve replacement with an innovative approach like TAVI is a minimally invasive heart surgery that reduces pain and has faster recovery period, allows patients to return to the life they were previously accustomed, in less time.