Description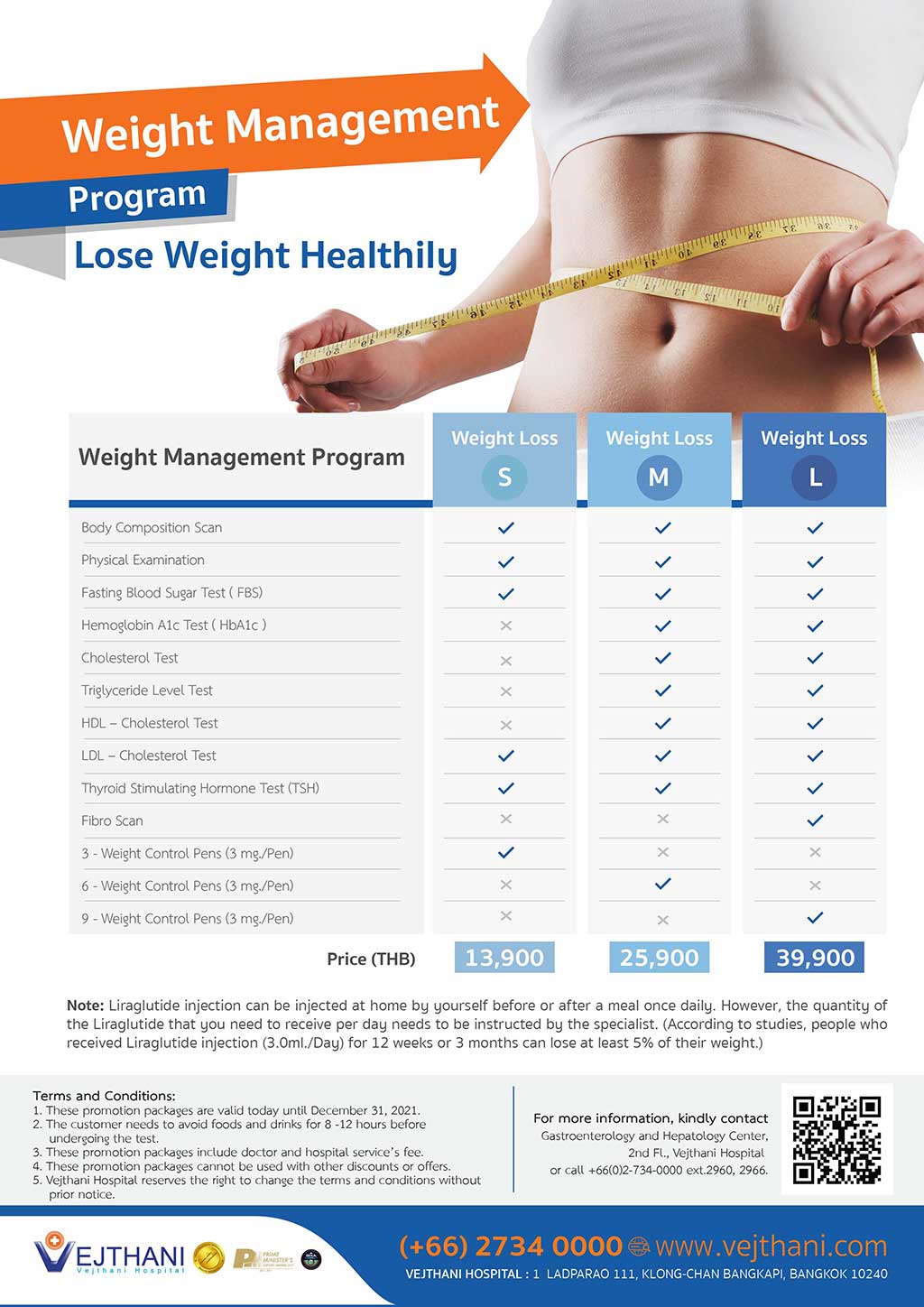 Are you facing this problem? The more you try to lose weight, the more you gain it. It's because you lose your weight in the wrong way. Vejthani Hospital offers you a weight management program with the weight control pen or Liraglutide injection which can help you lose weight healthily.
Terms and Conditions:
These promotion packages are valid today until December 31, 2021.
The customer needs to avoid foods and drinks for 8 -12 hours before undergoing the test.
These promotion packages include doctor and hospital service's fee.
These promotion packages cannot be used with other discounts or offers.
Vejthani Hospital reserves the right to change the terms and conditions without prior notice.
Note: Liraglutide injection can be injected at home by yourself before or after a meal once daily. However, the quantity of the Liraglutide that you need to receive per day needs to be instructed by the specialist.
(According to studies, people who received Liraglutide injection (3.0ml./Day) for 12 weeks or 3 months can lose at least 5% of their weight.)
For more information, kindly contact Gastroenterology and Hepatology Center, 2nd Fl., Vejthani Hospital or call +66(0)2-734-0000 ext.2960, 2966.