Description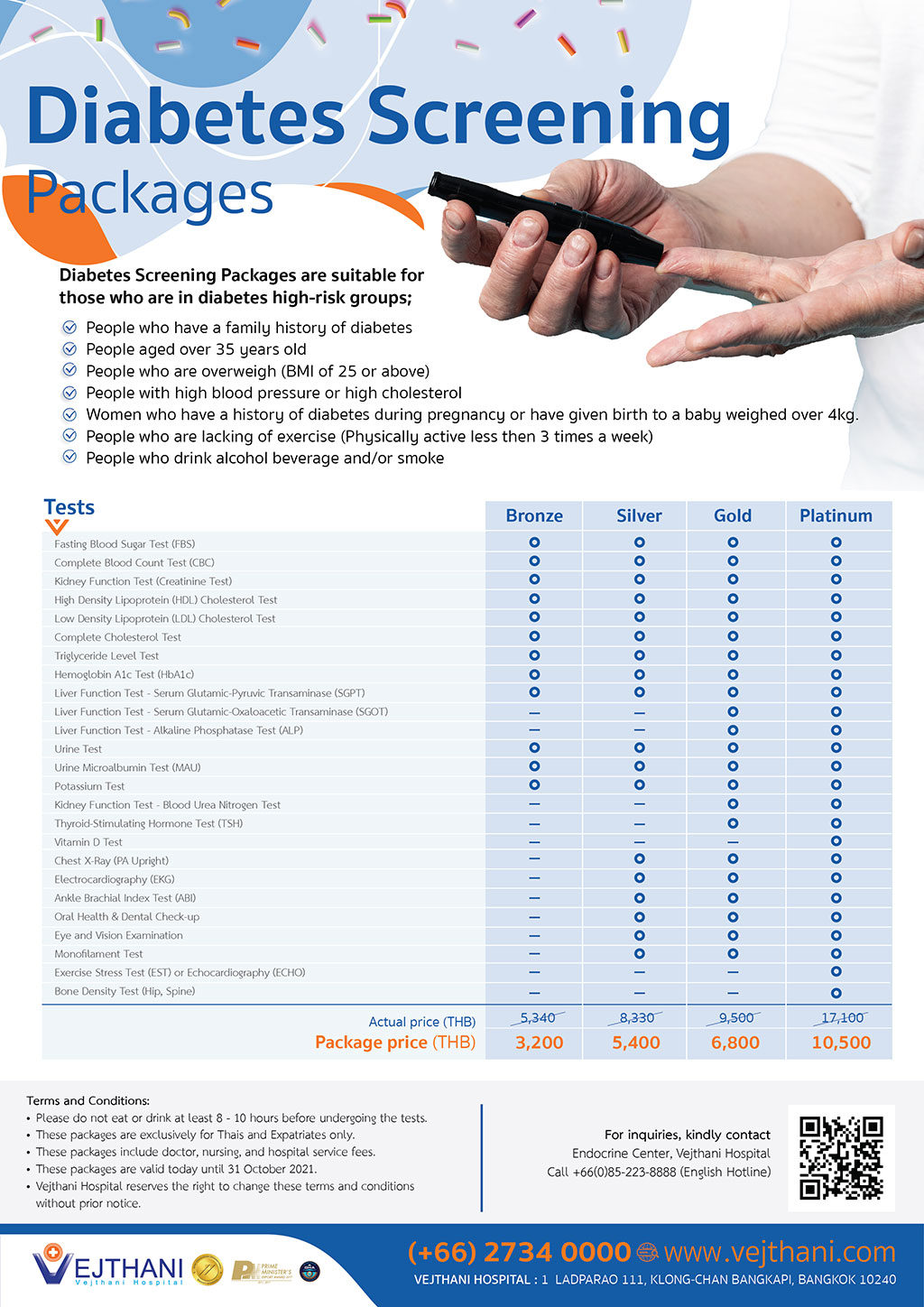 Diabetes Screening Packages are suitable for those who are in diabetes high-risk groups;
People who have a family history of diabetes
People aged over 35 years old
People who are overweigh (BMI of 25 or above)
People with high blood pressure or high cholesterol
Women who have a history of diabetes during pregnancy or have given birth to a baby weighed over 4kg.
People who are lacking of exercise (Physically active less then 3 times a week)
People who drink alcohol beverage and/or smoke
Terms and Conditions:
Please do not eat or drink at least 8 – 10 hours before undergoing the tests.
These packages are exclusively for Thais and Expatriates only.
These packages include doctor, nursing, and hospital service fees.
These packages are valid today until 31 October 2021.
Vejthani Hospital reserves the right to change these terms and conditions without prior notice.
For inquiries, kindly contact
Endocrine Center, Vejthani Hospital Call +66(0)2-734-0000 or +66(0)85-223-8888 (English Hotline)