Description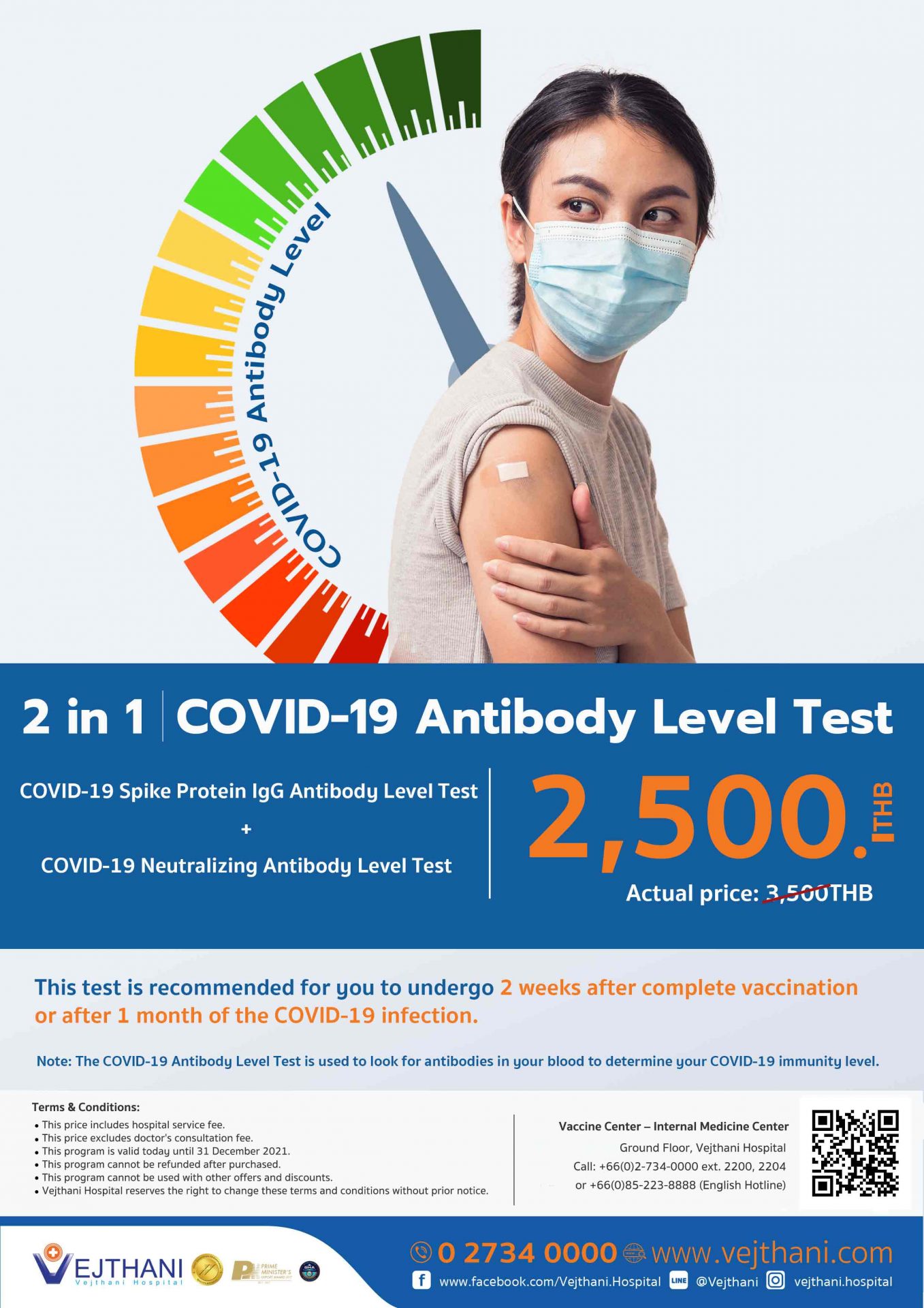 Antibodies are the proteins created by the body's immune system soon after you have been infected or vaccinated.
Initially, Spike protein IgG Antibodies came out first but not all antibodies are Neutralizing Antibodies.
The COVID-19 Antibody Level Test is used to measure the antibodies in your blood to determine your COVID-19 immunity level.
By quantitatively measuring both Spike Protein Ig G and Neutralizing Antibodies, you can clearly check the antibody response from your body after Covid vaccination or after Covid infection.
COVID-19 Spike Protein IgG Antibody Level Test + COVID-19 Neutralizing Antibody Level Test: 2,500THB.
*This test is recommended for you to undergo 2 weeks after complete vaccination or 1 month after the COVID-19 infection.
Terms & Conditions
This price includes hospital service fee.
This price excludes doctor's consultation fee.
This program is valid today until 31 December 2021.
This program cannot be refunded after being purchased.
This program cannot be used in combination with other offers and discounts.
Vejthani Hospital reserves the right to change these terms and conditions
without prior notice.
For inquiries, kindly contact
Vaccine Center – Internal Medicine Center, Ground Floor, Vejthani Hospital
Call: +66(0)2-734-0000 ext. 2200, 2204 / +66(0)85-223-8888 (English Hotline)