Description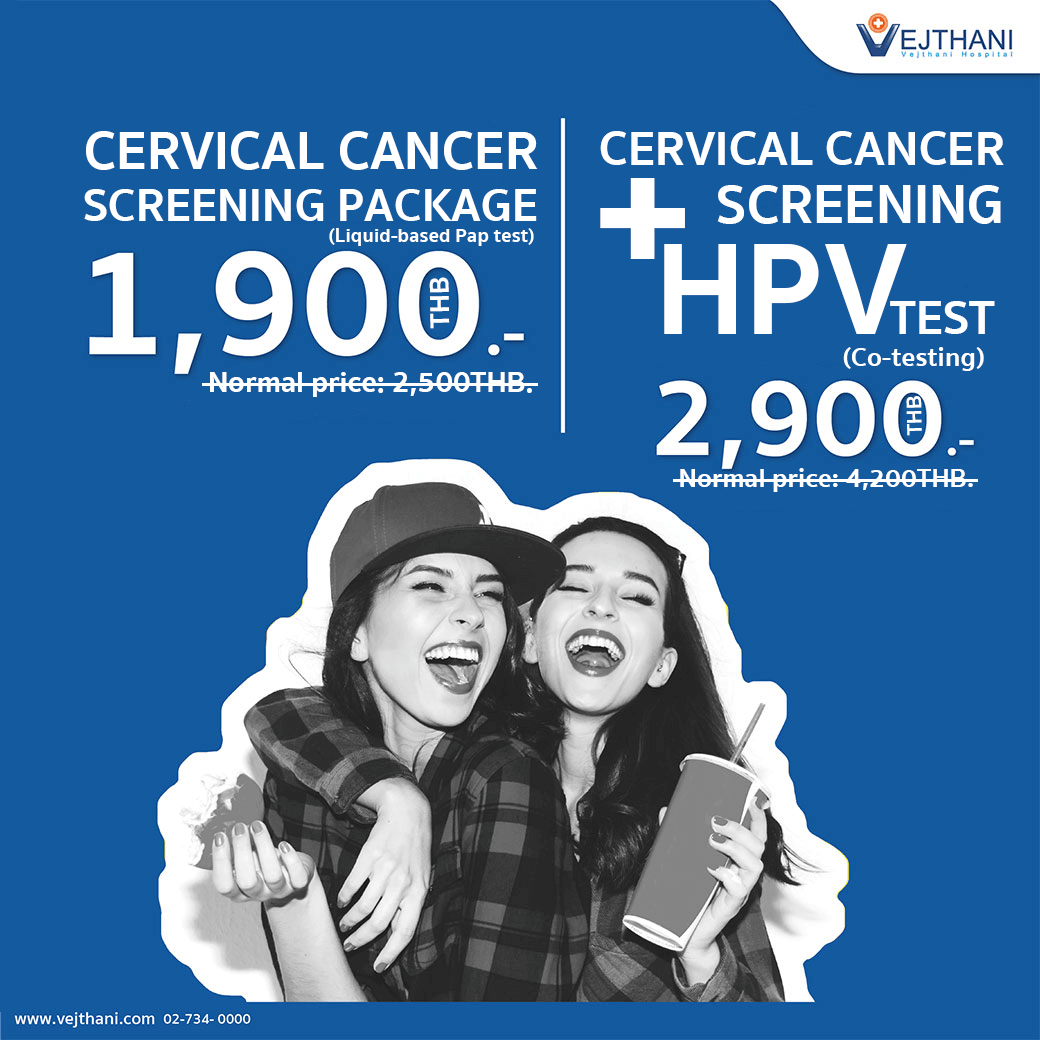 Recommendations:
Please note that the tests should be performed after 7 days of the menstrual period.
Please avoid vaginal douching at least 24 hours before undergoing the tests.
Please avoid sexual intercourse at least 72 hours before undergoing the tests.
Terms and Conditions:
These promotion packages are valid until December 31, 2021.
These promotion packages' price include doctor's consultation fee and nursing service fee.
These promotion packages cannot be used with other discounts or offers.
Vejthani Hospital reserves the right to change these terms and conditions without prior notice.
For more information, kindly contact Women's Health Center, 2nd Fl., Vejthani Hospital or call +66(0)2-734-0000 ext. 3200, 3204 or +66(0)85-223-8888 (English Hotline)