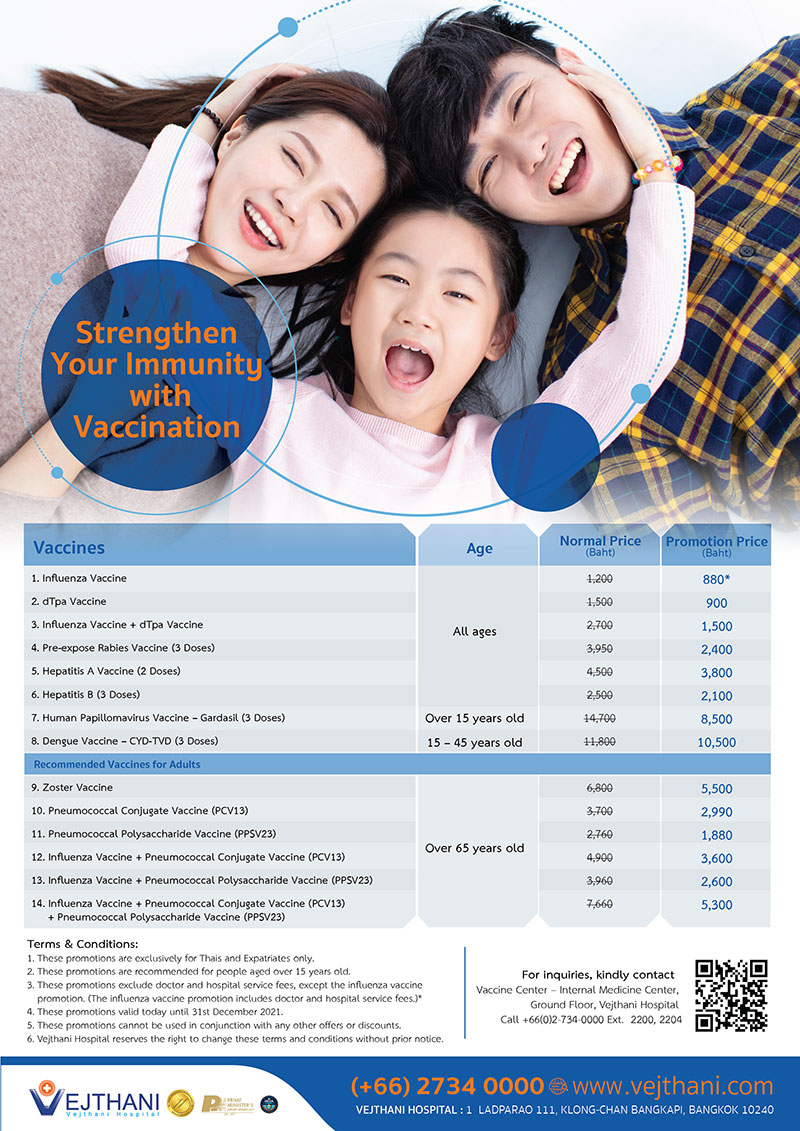 Terms & Conditions:
These promotions are exclusively for Thais and Expatriates only.
These promotions are recommended for people aged over 15 years old.
These promotions exclude doctor and hospital service fees, except the influenza vaccine promotion. (The influenza vaccine promotion includes doctor and hospital service fees.)**
These promotions valid today until 31st December 2021.
These promotions cannot be used in conjunction with any other offers or discounts.
Vejthani Hospital reserves the right to change these terms and conditions without prior notice.
For inquiries, kindly contact
Vaccine Center – Internal Medicine Center, Ground Floor, Vejthani Hospital
Call +66(0)2-734-0000 Ext.  2200, 2204