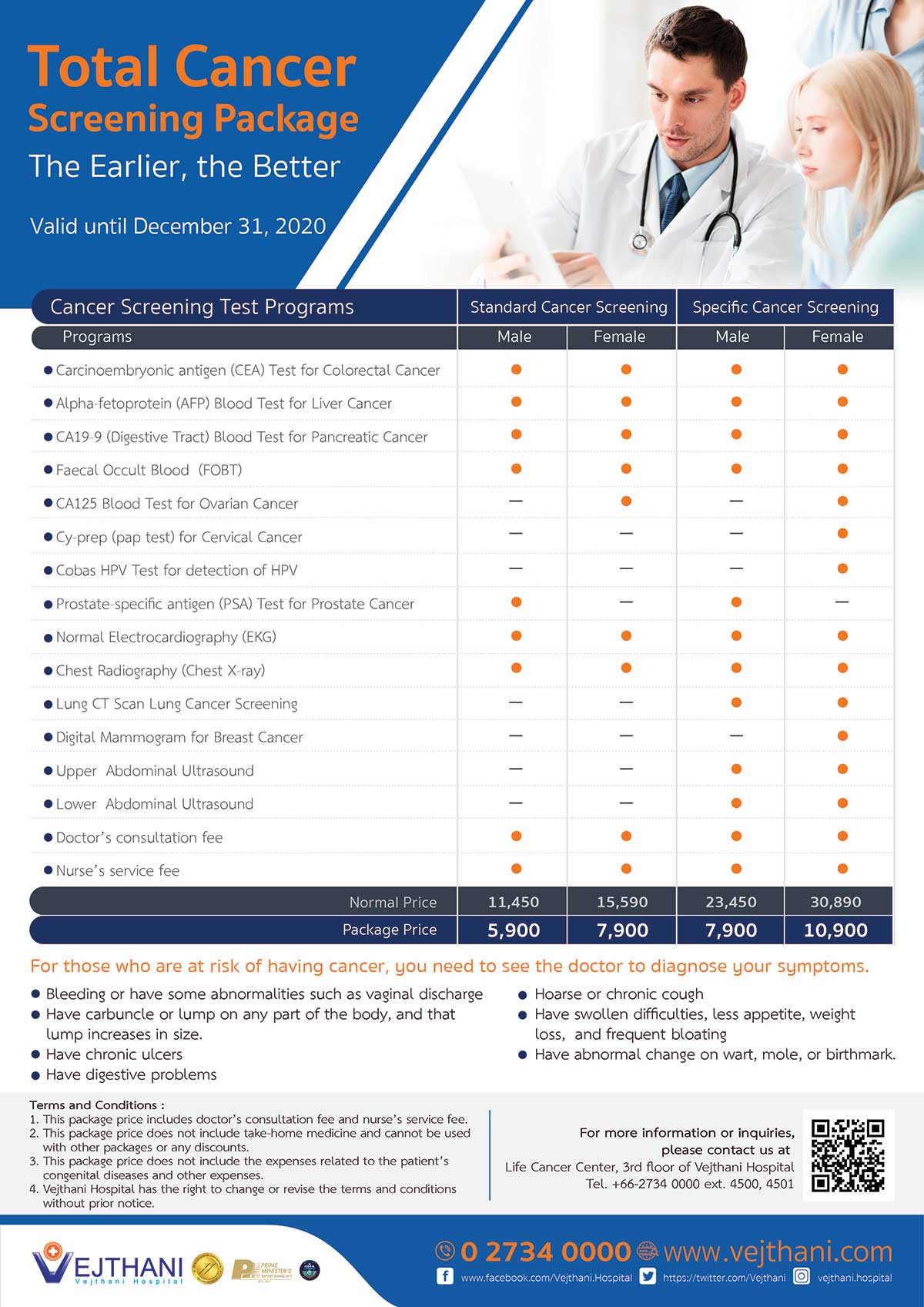 Total Cancer Screening Package
Total Cancer Screening Package is recommended for people aged over 35 years old and people who have family history of cancer and worried about it.
Please note that if you are at risk of having cancer, you need to see the doctor to diagnose your symptoms for further steps.
For more information, please contact us at Life Cancer Center, 3rd floor of Vejthani Hospital or Call us at +66-2734-0000 ext. 4500, 4501.