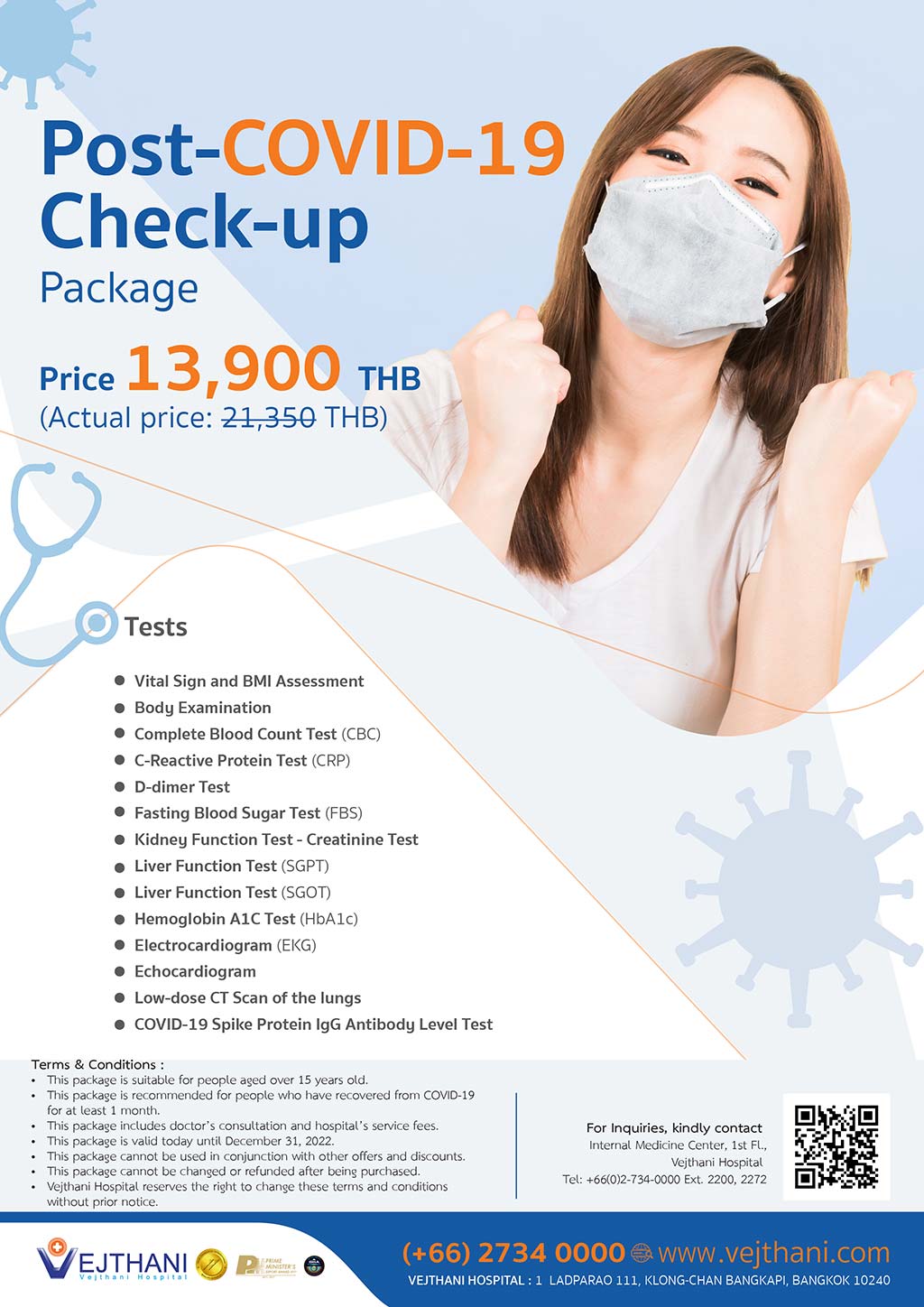 Post-COVID-19 Check-up

Price 13,900 THB

(Actual Price: 21,350 THB)

Tests
Vital Sign and BMI Assessment
Body Examination
Complete Blood Count Test (CBC)
C-Reactive Protein Test (CRP)
D-dimer Test
Fasting Blood Sugar Test (FBS)
Kidney Function Test – Creatinine Test
Liver Function Test (SGPT)
Liver Function Test (SGOT)
Hemoglobin A1C Test (HbA1c)
Electrocardiogram (EKG)
Echocardiogram
Low-dose CT Scan of the lungs
COVID-19 Spike Protein IgG Antibody Level Test
Terms & Conditions:
This package is suitable for people aged over 15 years old.
This package is recommended for people who have recovered from COVID-19 for at least 1 month.
This package includes doctor's consultation and hospital's service fees.
This package is valid today until December 31, 2022.
This package cannot be used in conjunction with other offers and discounts.
This package cannot be changed or refunded after being purchased.
Veithani Hospital reserves the right to change these terms and conditions without prior notice.
For Inquiries, kindly contact
Internal Medicine Center, 1st Fl., Vejthani Hospital
Tel: +66(0)2-734-0000 Ext. 2200, 2272
(+66) 27340000 www.vejthani.com