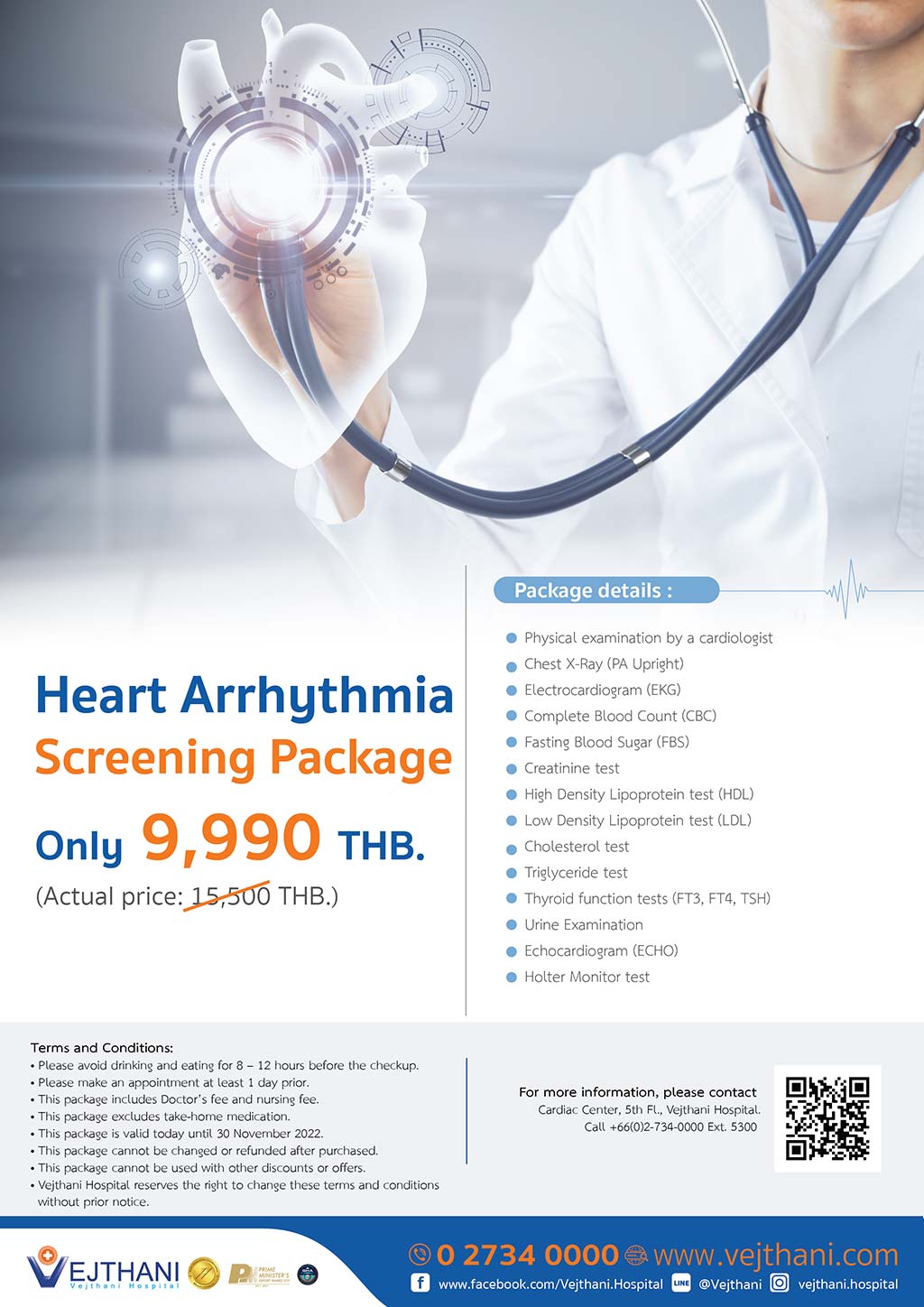 Have you ever experienced these symptoms; "Heart palpitation, Bounding pulse, Shortness of breath, Chest tightness, Dizziness, and Fainting"? These symptoms are the initial signs of heart arrhythmias.
Heart Arrhythmia occurs when your electrical impluses don't cordinate with your heartbeat. It could cause your heart to beat too fast, too slow, or irregularly, affecting the amount of blood pumped by the heart and increase the risk of heart failure, stroke, or death.
Undergo the heart arrhythmia screening today for only 9,990THB. "The earlier, the better."
Terms and Conditions:
Please avoid drinking and eating for 8 – 12 hours before the checkup.
Please make an appointment at least 1 day prior.
This package includes Doctor's fee and nursing fee.
This package excludes take-home medication.
This package is valid today until 30 November 2022.
This package cannot be changed or refunded after purchased.
This package cannot be used with other discounts or offers.
Vejthani Hospital reserves the right to change these terms and conditions without prior notice.
For more information, kindly contact
Cardiac Center, 5th Fl., Vejthani Hospital.
Call +66(0)2-734-0000 Ext. 5300