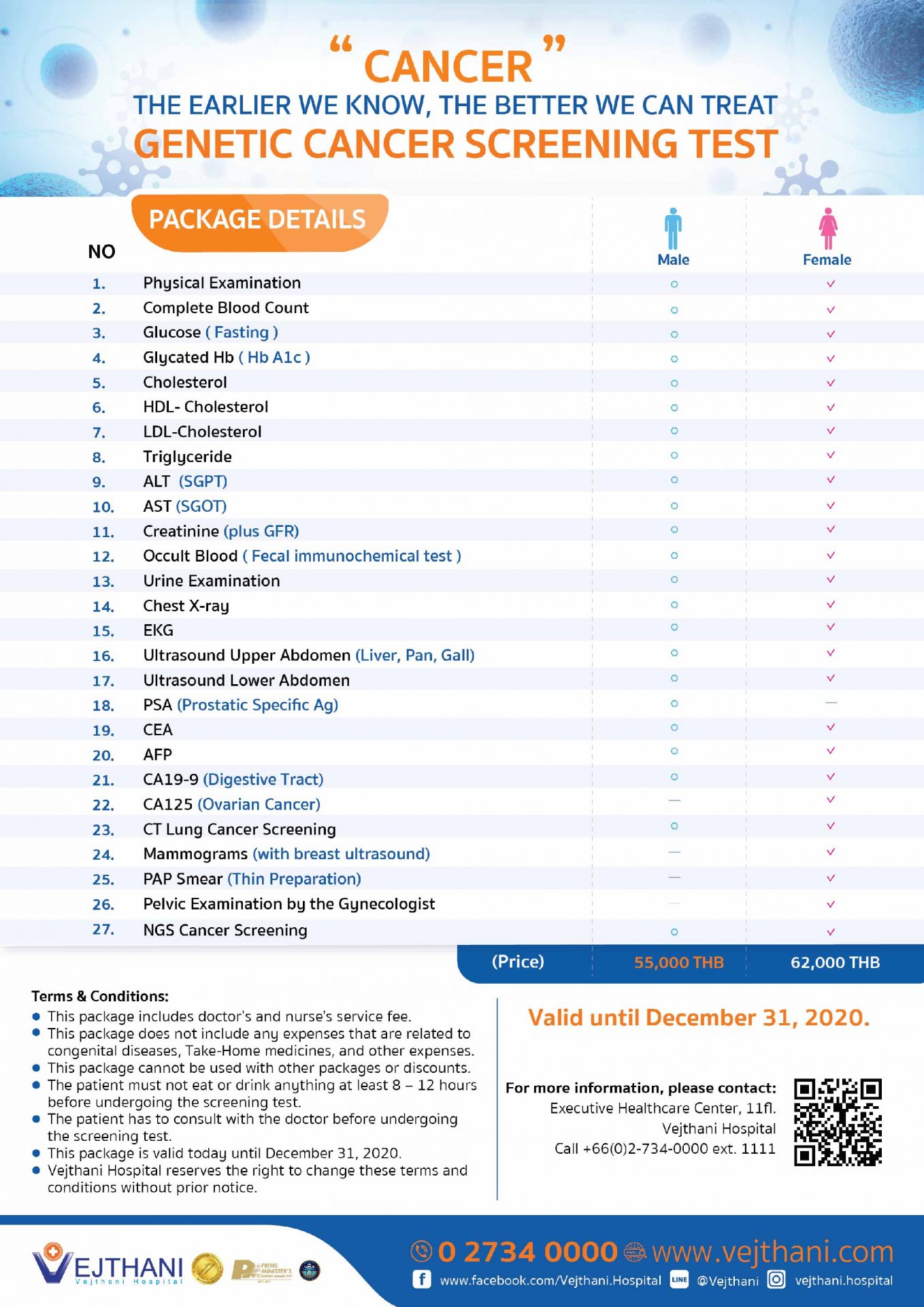 If you have a cancer or a close relative or a family member with cancer history, undergoing the genetic cancer screening test is a must. The test will show all types of cancer that is caused by the inherited gene mutations which are randomly passed from parents to child within a family. It is better if you can detect the cancer genetics earlier so that you and your family members will know how to take good care of yourselves and receive the proper treatment as soon as possible. Hence, you should undergo the genetic cancer screening test for your health and your loved ones.
"CANCER" The earlier we know, the better we can treat.
Terms & Conditions:
This package includes doctor's and nurse's service fee.
This package does not include any expenses that are related to congenital diseases, Take-Home medicines, and other expenses.
This package cannot be used with other packages or discounts.
The patient must not eat or drink anything at least 8 – 12 hours before undergoing the screening test.
The patient has to consult with the doctor before undergoing the screening test.
This package is valid today until December 31, 2020.
Vejthani Hospital reserves the right to change these terms and conditions without prior notice.
For more information, please contact:
Executive Healthcare Center, 11fl.
Vejthani Hospital
Call +66(0)2-734-0000 ext. 1111