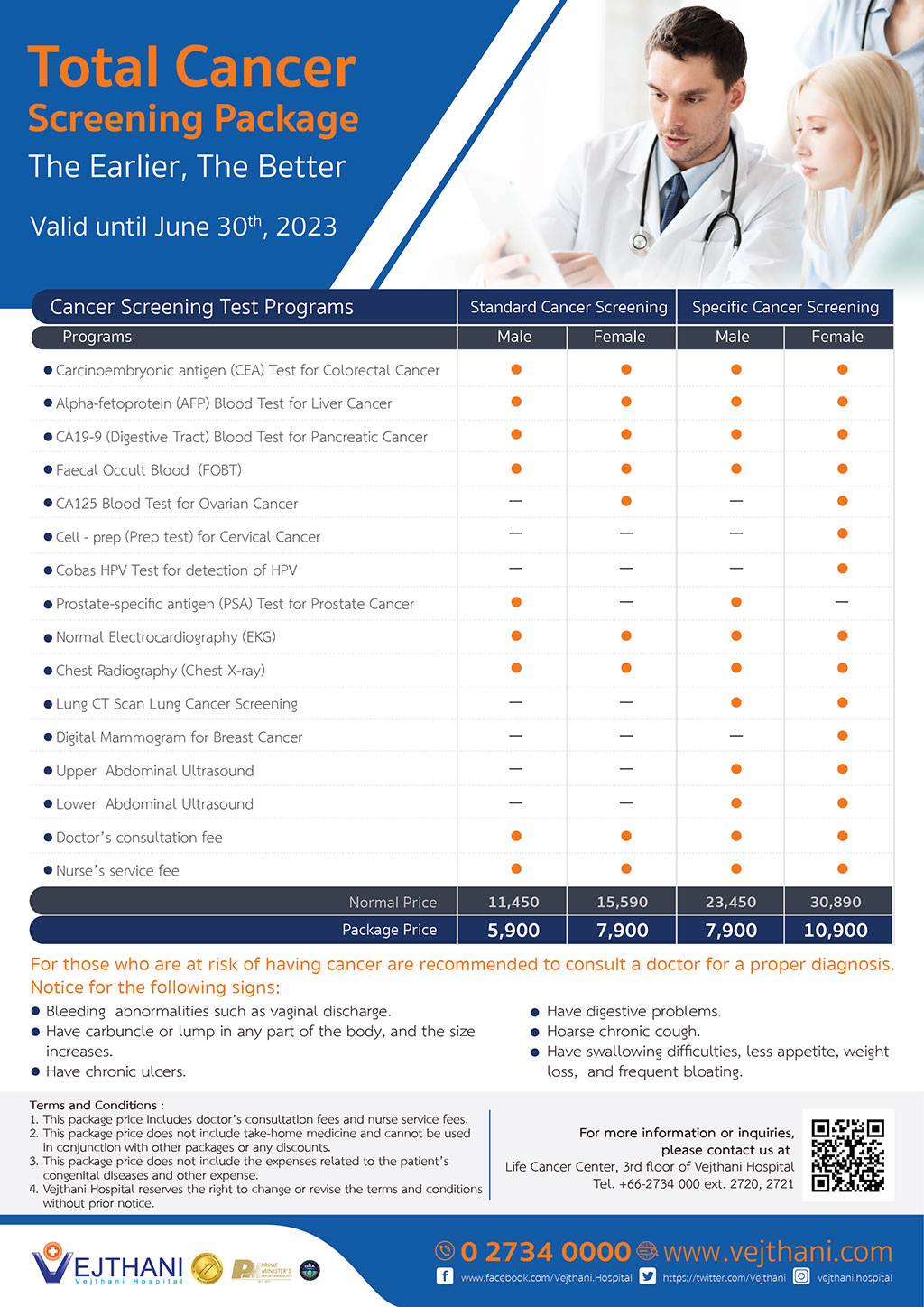 Total Cancer Screening Package

The Earlier, The Better
Valid until June 30th, 2023
For those who are at risk of having cancer, are recommended to consult a doctor for a proper diagnosis. Notice for the following signs:
Bleeding all abnormalities such as vaginal discharge.
Have carbuncle or lump in any part of the body, and the size increases.
Have chronic ulcers.
Have digestive problems.
Have chronic cough.
Have swallowing difficulties, less appetite, weight loss and frequent bloating.
Terms and Conditions:
This package price include doctor's consultation fees and nurse

's

service fees.
This package price does not include take-home medicine and cannot be used in conjunction with other package or any discounts.
This package price does not include the expenses related to the patient's congenital diseases and other expense.
Vejthani hospital reserves the right to change or revise the terms and conditions without prior notice.
For more information or inquiries, please contact us at
Life cancer Center, 3rd floor of  Vejthani Hospital
Tel.+66-2734 000 ext. 2720, 2721