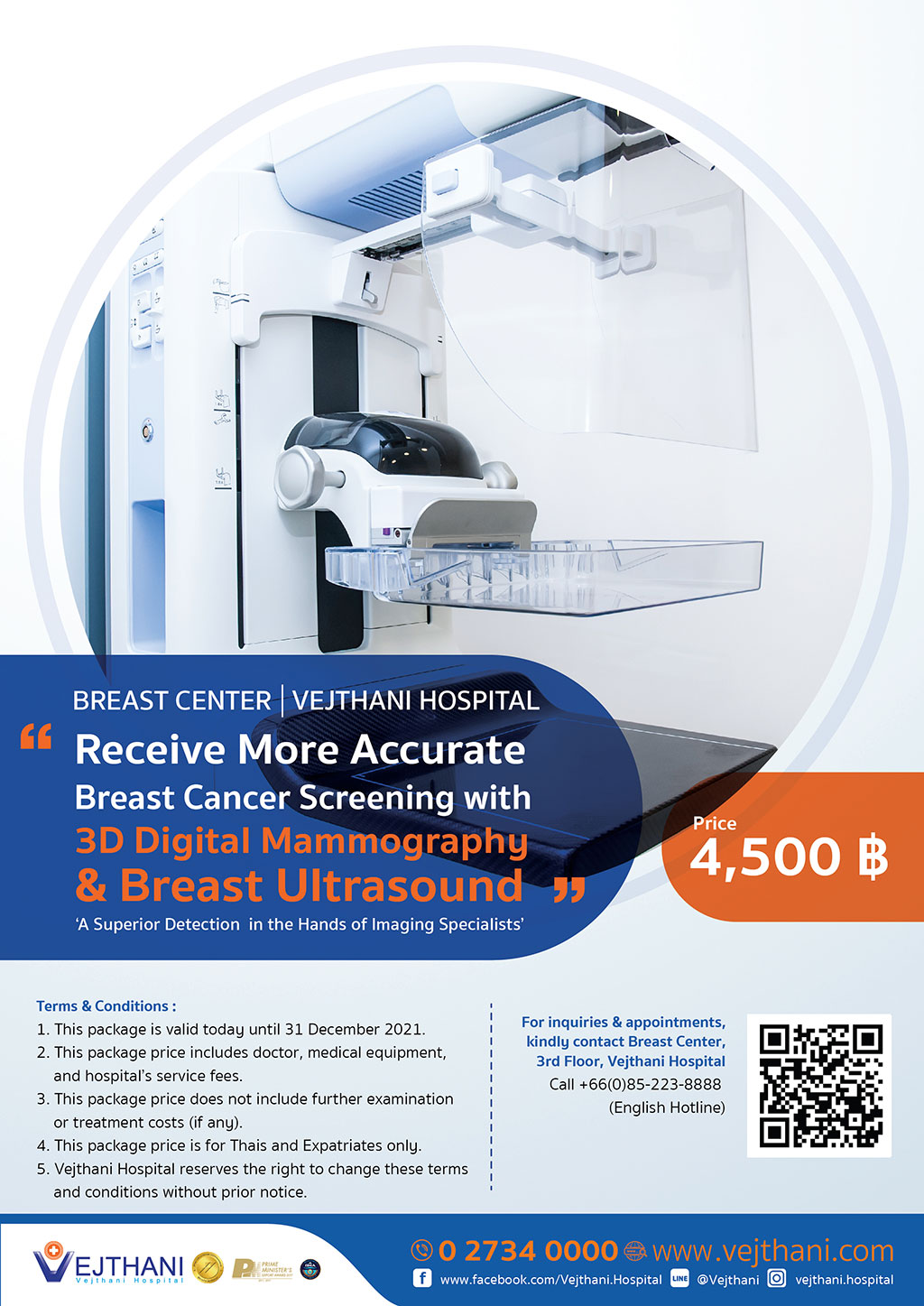 BREAST CANCER SCREENING (3D Digital Mammography + Breast Ultrasound)
4,500 ฿
Terms & Conditions
This package is valid today until 31 December 2021.
This package price includes doctor, medical equipment, and hospital's service fees.
This package price does not include further examination or treatment costs (if any).
This package price is for Thais and Expatriates only.
Vejthani Hospital reserves the right to change these terms and conditions without prior notice.
For inquiries & appointments
Kindly contact Breast Center, 3rd Floor, Vejthani Hospital
Call +66(0)85-223-8888 (English Hotline)