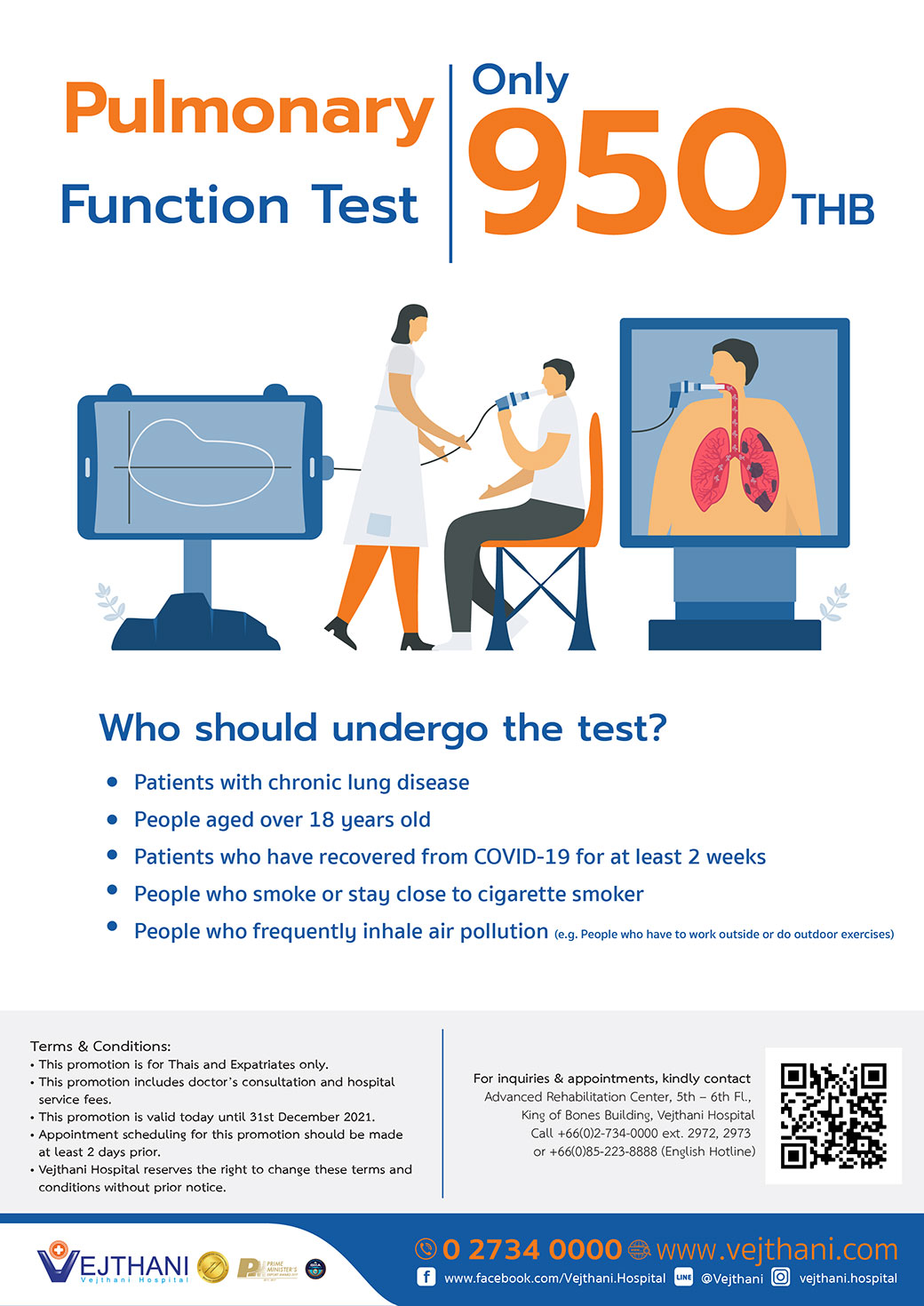 Are your lungs working well? Check on how well do Your Lungs function with the Pulmonary Function Test
Undergo the Pulmonary Function Test for only 950 THB
Who should undergo the test?
Patients with chronic lung disease
People aged over 18 years old
Patients who have recovered from COVID-19 for at least 2 weeks
People who smoke or stay close to cigarette smoker
People who frequently inhale air pollution (e.g. People who have to work outside or do outdoor exercises)
Terms & Conditions:
This promotion is for Thais and Expatriates only.
This promotion includes doctor's consultation and hospital service fees.
This promotion is valid today until 31st December 2021.
Appointment scheduling for this promotion should be made at least 2 days prior.
Vejthani Hospital reserves the right to change these terms and conditions without prior notice.
For inquiries & appointments, kindly contact
Advanced Rehabilitation Center, 5th – 6th Fl., King of Bones Building, Vejthani Hospital
Call +66(0)2-734-0000 ext. 2972, 2973 or +66(0)85-223-8888 (English Hotline)