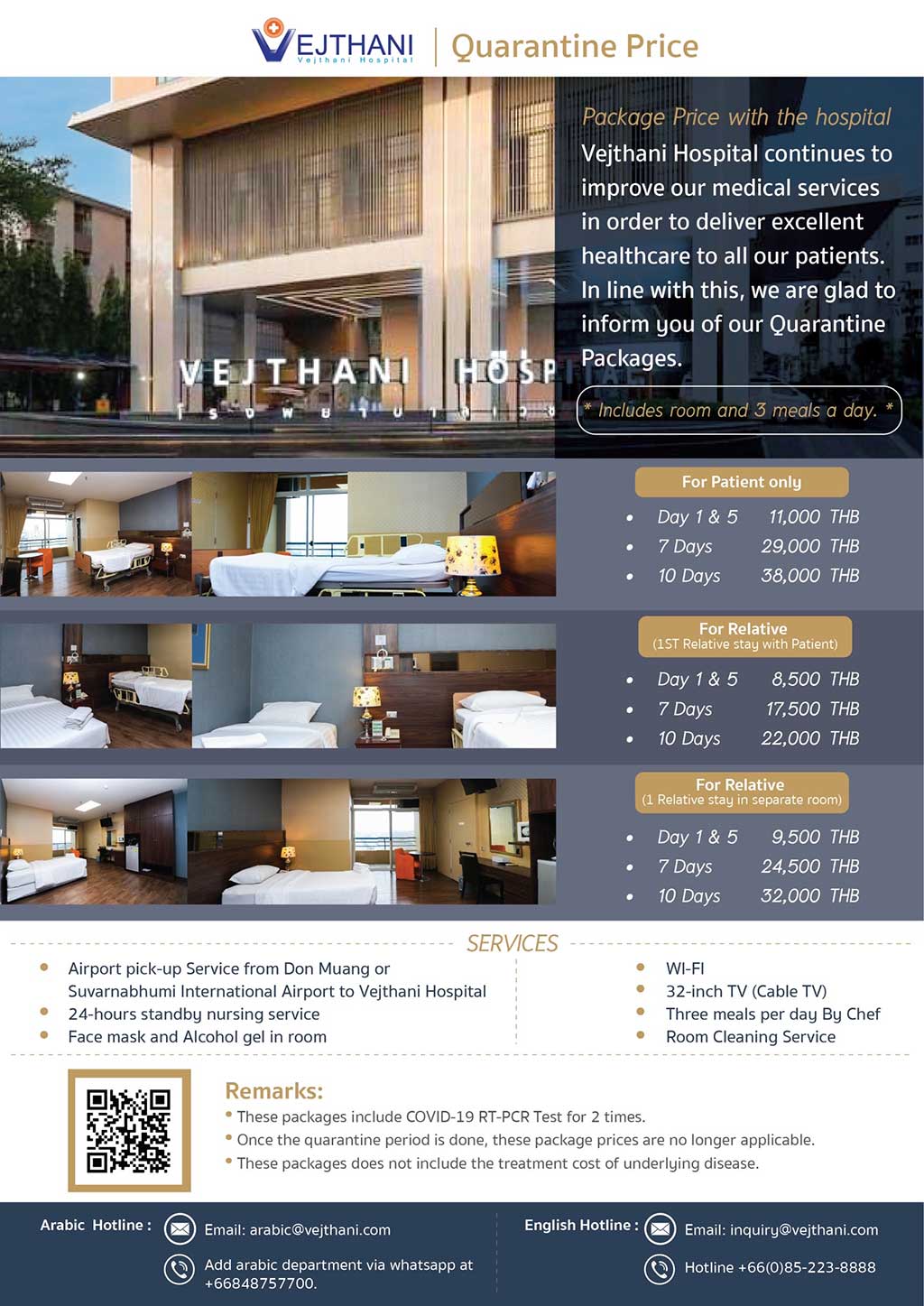 Vejthani Hospital continues to improve our medical services in order to deliver excellent healthcare to all our patients. In line with this, we are glad to offer you our quarantine packages.
Terms and Conditions:
These package prices include COVID-19 RT-PCR Test for 2 time.
Once the quarantine period is done, these package prices are no longer applicable.
These packages exclude the treatment's cost of the underlying disease.
For inquiry, please contact Vejthani Hospital or call
English Hotline: +66(0)85-223-8888
Chinese Hotline: +66(0)84-751-6222
Burmese Hotline: +66(0)81-984-5111
Khmer Hotline: +66(0)89-201-9000
Vietnamese Hotline: +66(0)97-291-3351
Arabic Hotline: +66(0)84-875-7700
Russian Hotline: +66(0)85-230-5555
Ethiopian Hotline: +66(0)90-907-2560
Bangladesh Hotline: +66(0)85-485-2333
Call Center: +66(0)2-734-0000
For medical traveler guide, kindly click https://www.vejthani.com/patient-services/medical-travel-guides/