03 Jul

25th Anniversary Promotion Special Offers to all our Valued Patients and Guests Discount Up to 25%

(Last Updated On: July 4, 2019)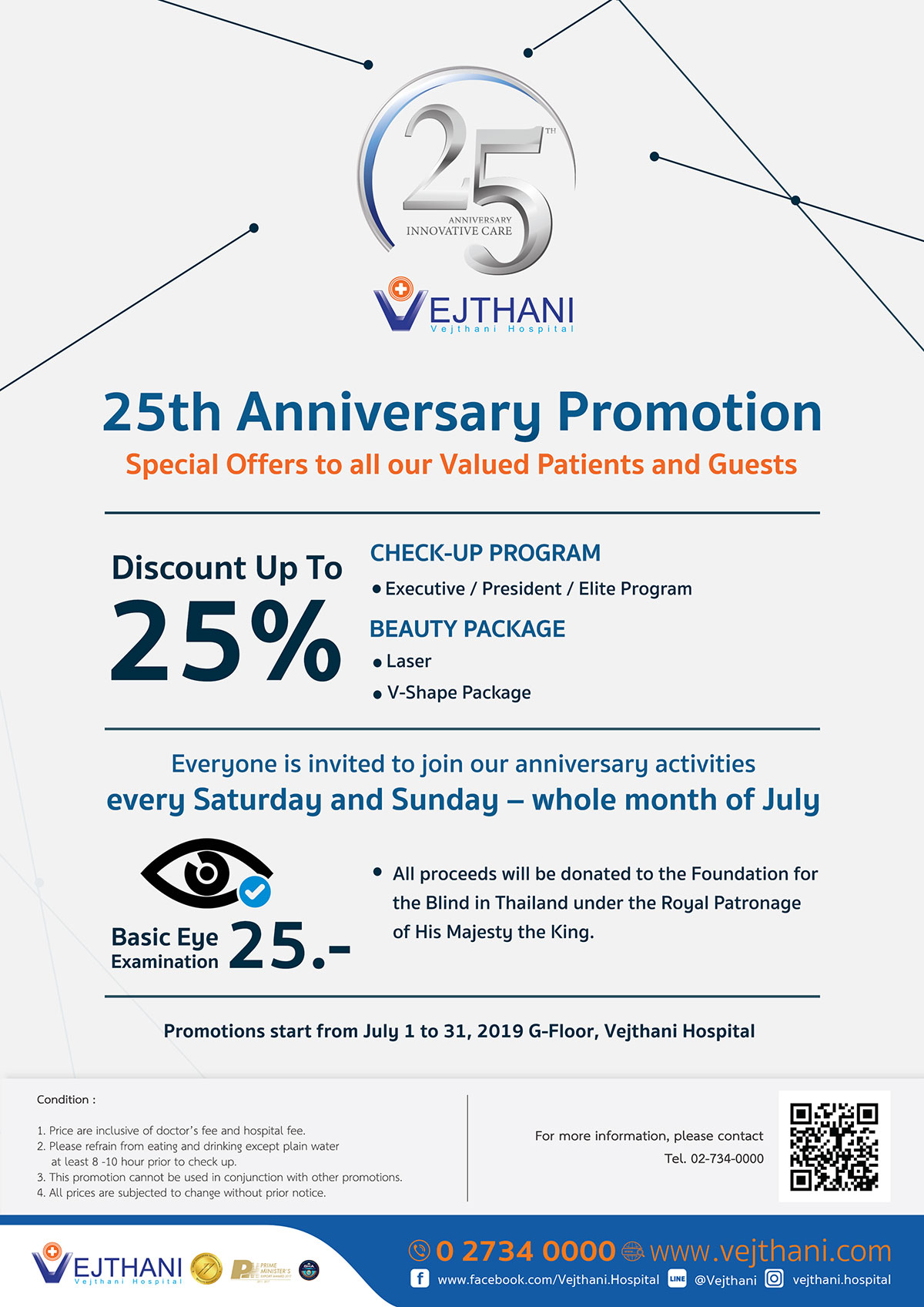 CHECK UP PROGRAM
Executive
President
Elite Program
BEAUTY PACKAGE
Everyone is invited to join our anniversary activities
every Saturday and Sunday – whole month of July
Basic eye examination 25 baht
All proceeds will be donated to the Foundation for the Blind in Thailand under the
Royal Patronage of His Majesty the King.
Promotions start from July 1 to 31, 2019 G-Floor, Vejthani Hospital
Condition
Price are inclusive of doctor's fee and hospital fee.
Please refrain from eating and drinking except plain water at least 8 -10 hour prior to check up.
This promotion cannot be used in conjunction with other promotions.
All prices are subjected to change without prior notice.
For more information, please contact
Tel. 02-734-0000