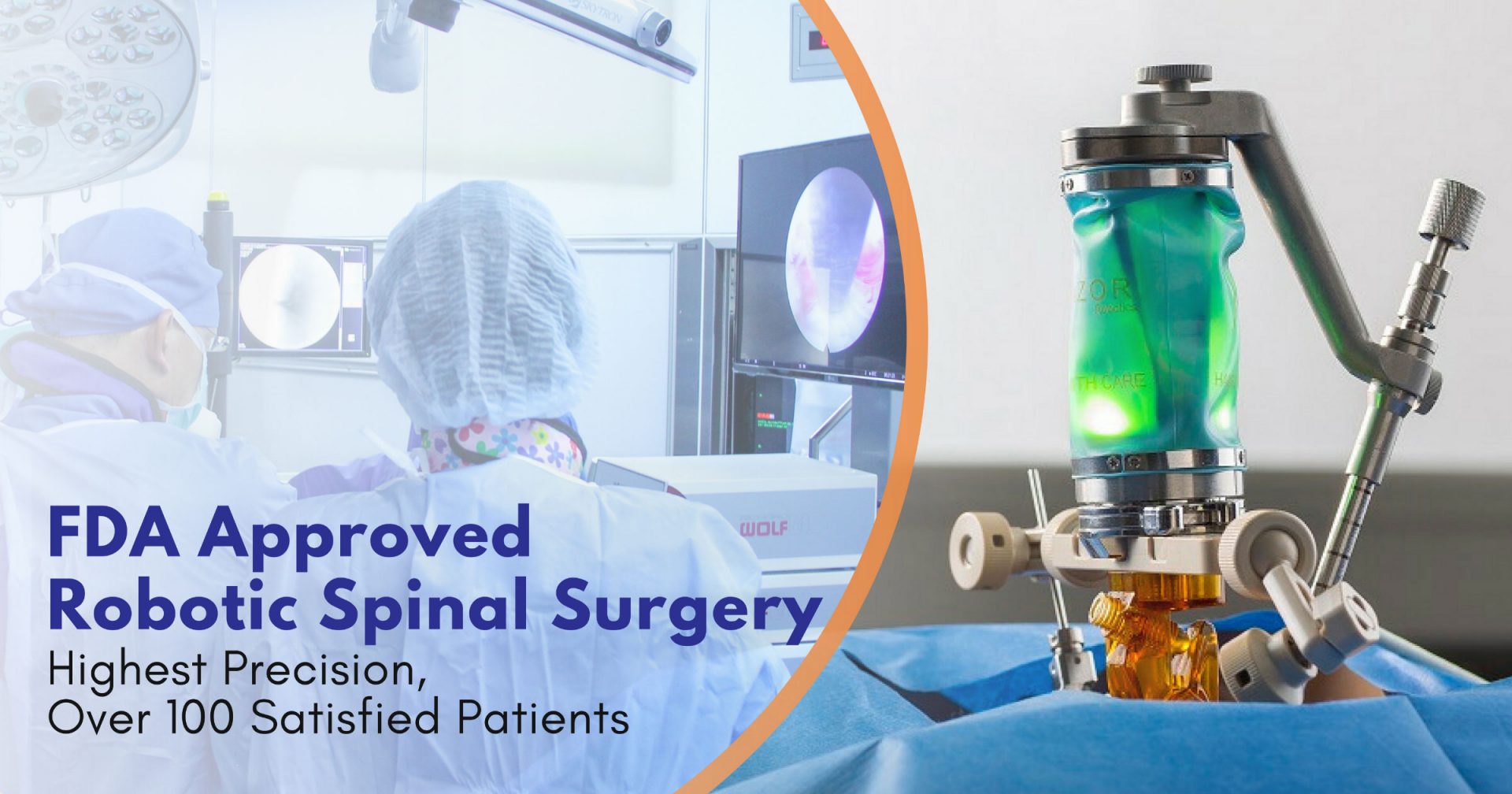 08 Jun

Over 100 Patients Underwent FDA Approved Robotic Spinal Surgery Successfully at Vejthani Hospital With 99.70% Accuracy in Surgery

(Last Updated On: August 30, 2018)

Vejthani Hospital, the first private hospital in Southeast Asia to introduce Robotic Spinal Surgery approved by FDA, USA along with the expert team of veteran spine specialists ensure 99.70% accuracy in the surgical outcomes, enhanced patient experience and greater value to patients.

To date over 100 robotic spinal surgeries have been performed at Vejthani Hospital affirming Vejthani Hospital's reputation as "The King of Bones and Joints", as named by our international patients from over 100 countries.

At innovation, team collaboration and hospitality led Vejthani Hospital patients are at the core of every new addition to our state-of-the-art facilities. That is why we introduced Robotic Spinal Surgery for the very first time among the Southeast Asian private hospitals over a year ago.

Dr. Pattara Kosanunt, Spine Surgeon at Vejthani Hospital stated that "This technology is like the magic eye, designed to introduce a much greater degree of accuracy to spinal surgery, thereby reducing the risk of screw misplacement. Using the robot, the well-experienced surgeon stays in control of the surgery and places the screws with hands while the robot provides a guidance system increasing the degree of precision."

"The robot has the software to conduct pre-operative plan, 3D sync marker to show the images from CT-Scan with a high degree of precision for the operation. During surgery the O-Arm Surgical Imaging System can also be used to check screw placement and ensure that patients receive seamless care from beginning to end. We can say that working together interactions between the well-experienced surgeon, the Robotic Guidance System and the O-Arm Surgical Imaging System will provide the fast and effective procedure that leads to a perfect and successful surgery.", Dr. Pattara said.

Converging the science and technologies at the forefront of innovation like Robotic Spinal Surgery and O-Arm Surgical Imaging System into our healthcare continuum, Vejthani Hospital is passionately committed toward delivering innovative life-changing health care. Reaffirming our excellence in health care, the Global Healthcare Accreditation (GHA) Program recently awarded its "Accreditation with Excellence" for a three-year term with an overall score of 100% against the GHA Program's 10 Critical Success Factors. The GHA Program based in the United States of America honors the healthcare organizations with highly competent medical travelers' services.

Vejthani Hospital has also received one of the highest numbers of Clinical Care Program Certifications (CCPC) internationally from Joint Commission International (JCI), USA that accredits the top-tier hospitals with highest patient safety. Vejthani Hospital is the first hospital in Southeast Asia to receive Lumbar Decompression and Fixation CCPC.